Scroll down for English explanations - alternates with German explanations.

Nach dem ich mich so geärgert habe, dass ich in Hamburg die HAMBURG nicht fotografieren konnte, habe ich sie nun zum 2. Mal kurz hintereinander vor der Linse.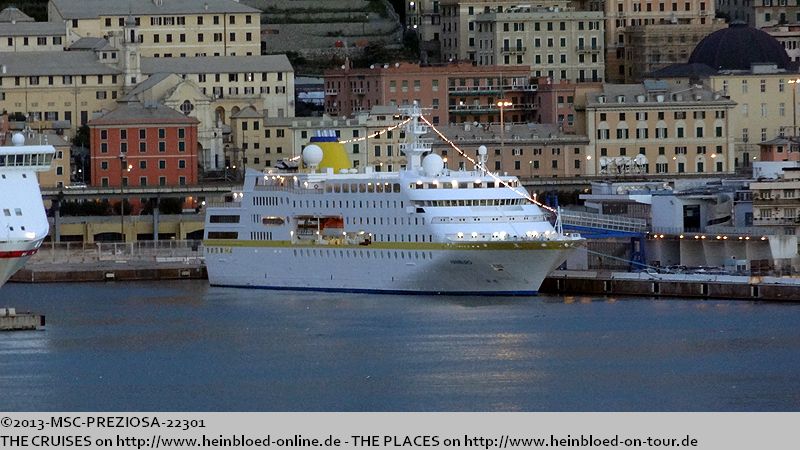 After I was so upset that I could take any picutres of HAMBURG in Hamburg I had her now the 2nd time within a short period.

She berthed at Stazione Ponte Andrea Doria.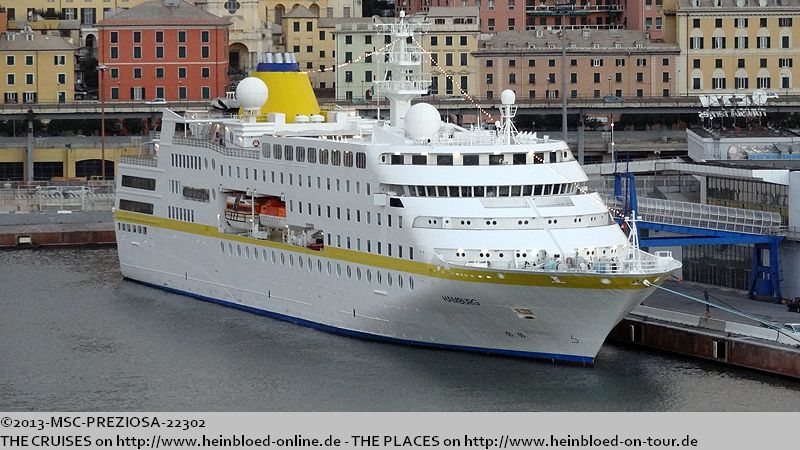 Sie liegt am Stazione Ponte Andrea Doria.

See you in May 2014.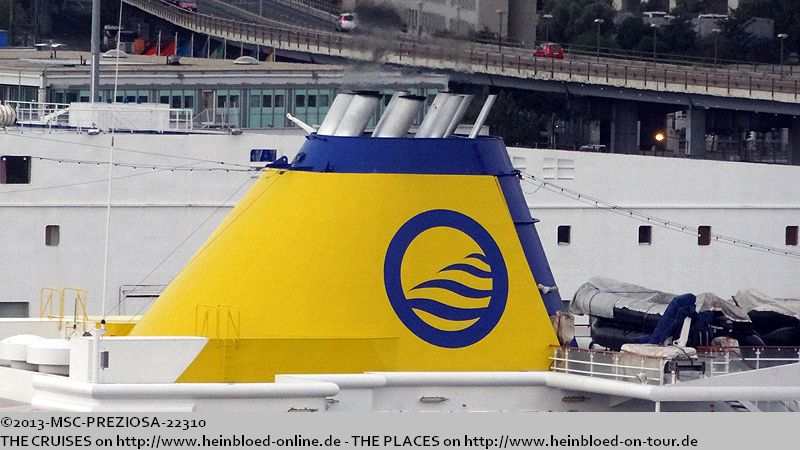 Bis dann in Mai 2014.
Die eine ohne AIS-Signal.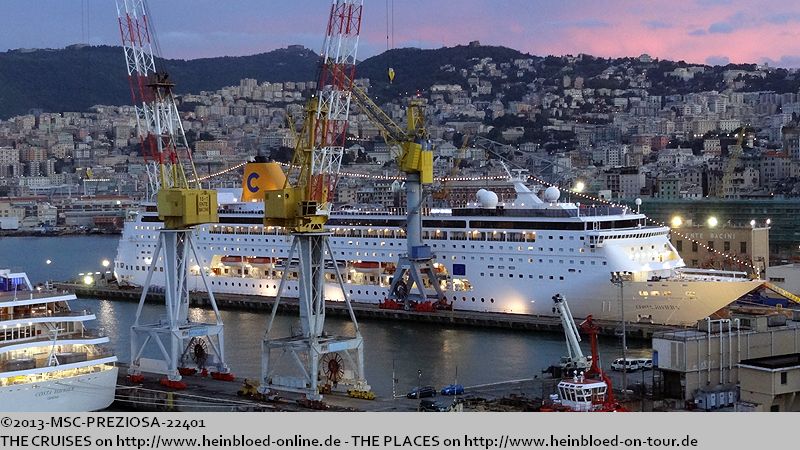 The one without the AIS-signal.

The future COSTA neoRIVIERA.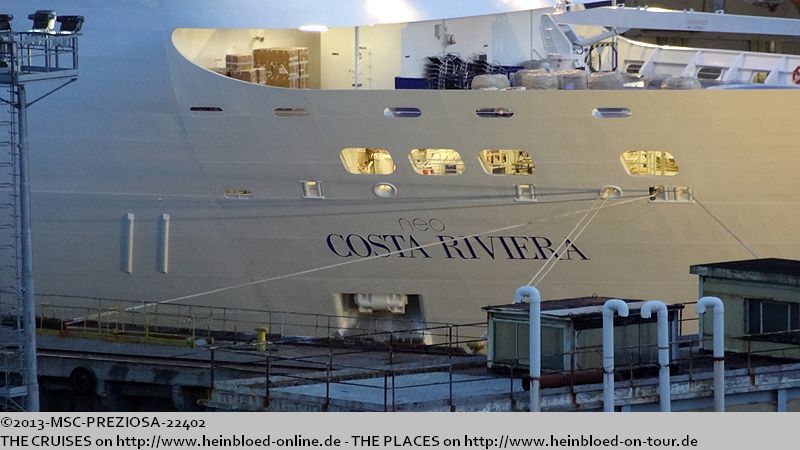 Die künftige COSTA neoRIVIERA.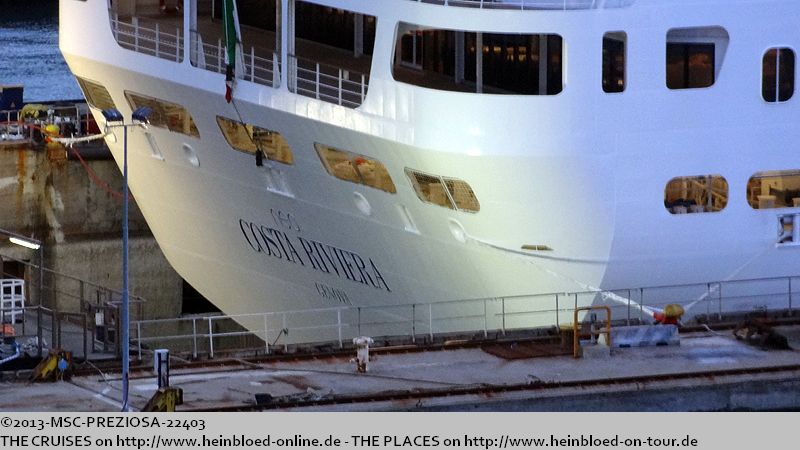 The former GRAND MISTRAL.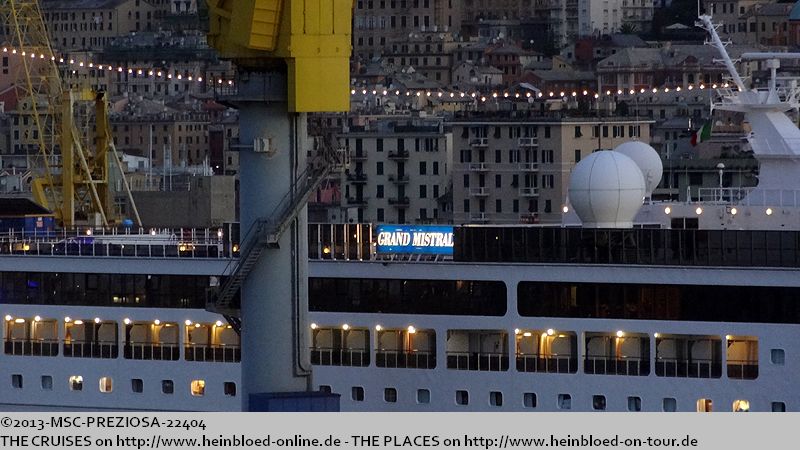 Die bisherige GRAND MISTRAL.