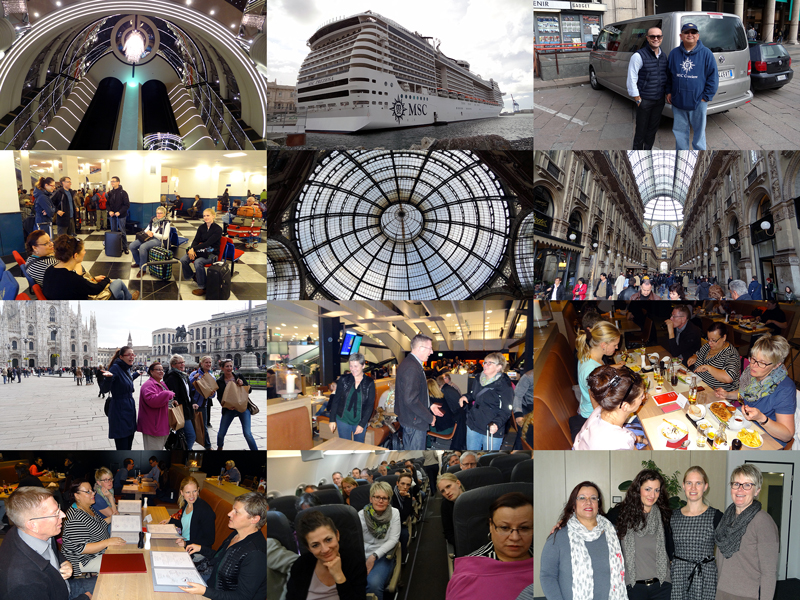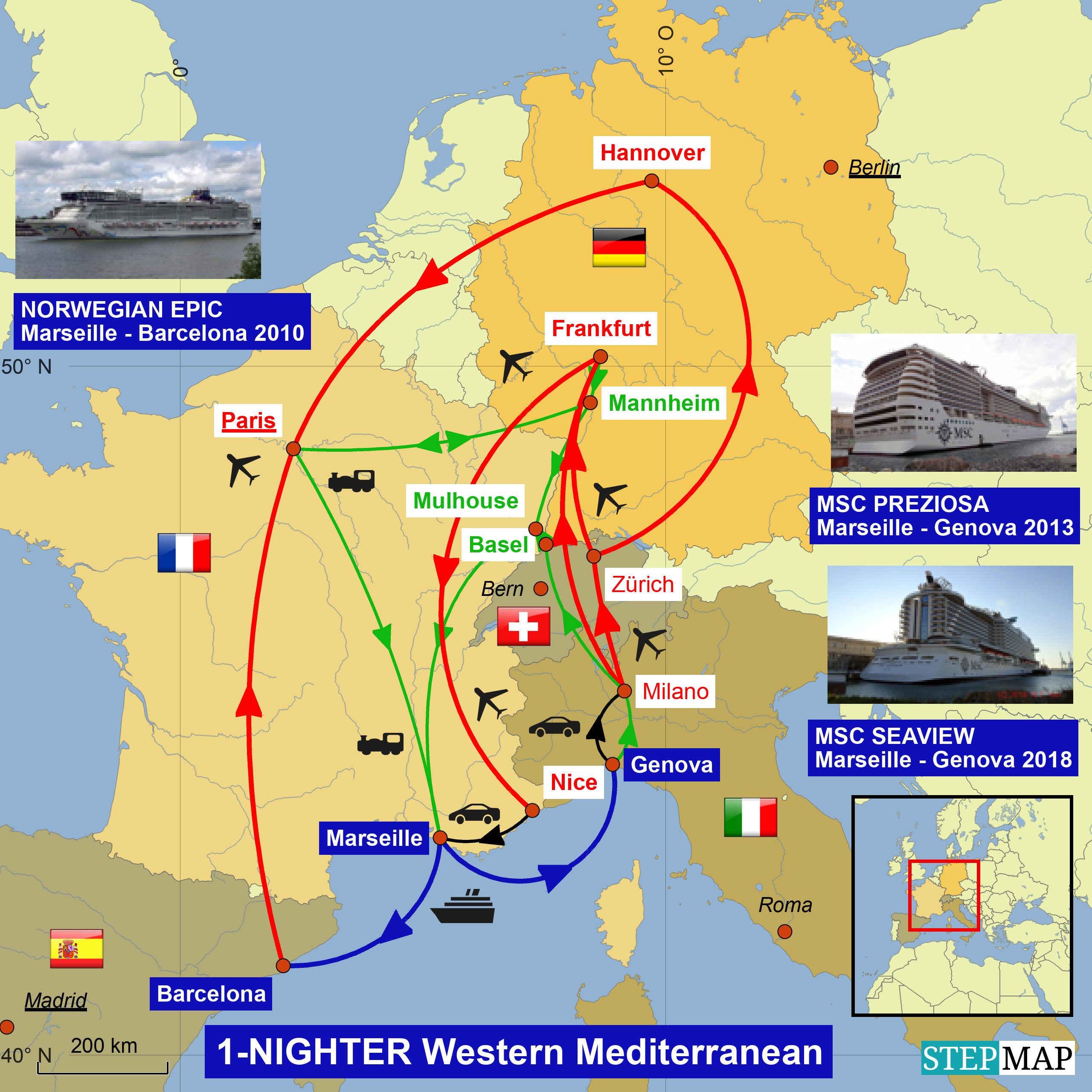 Willkommen in Genua.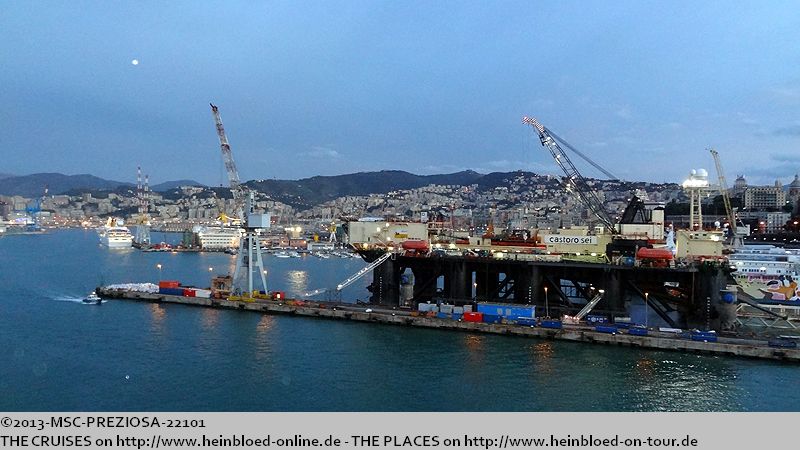 Welcome to Genoa.

This time we should call Ponte dei Mille. I always thought that this ship was too large for this terminal.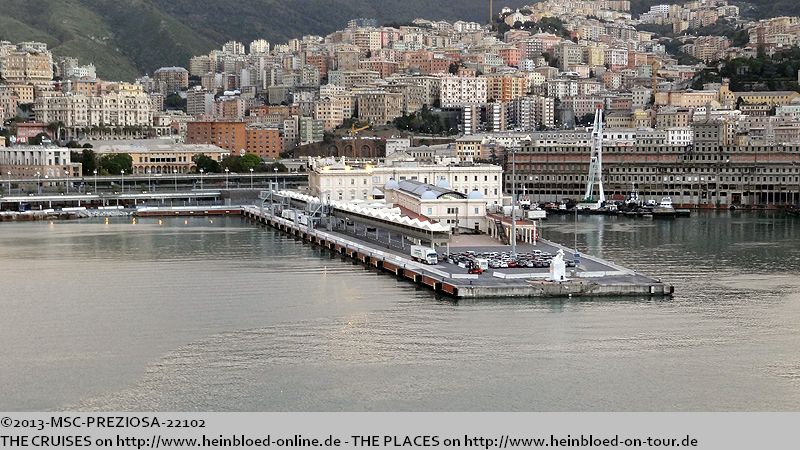 Dieses Mal legen am
Ponte dei Mille
an. Ich dachte immer, dass das Schiff hierfür zu groß ist.
Im Hintergrund sieht man schon den
Bahnhof Piazza Principe (Genova PP)
.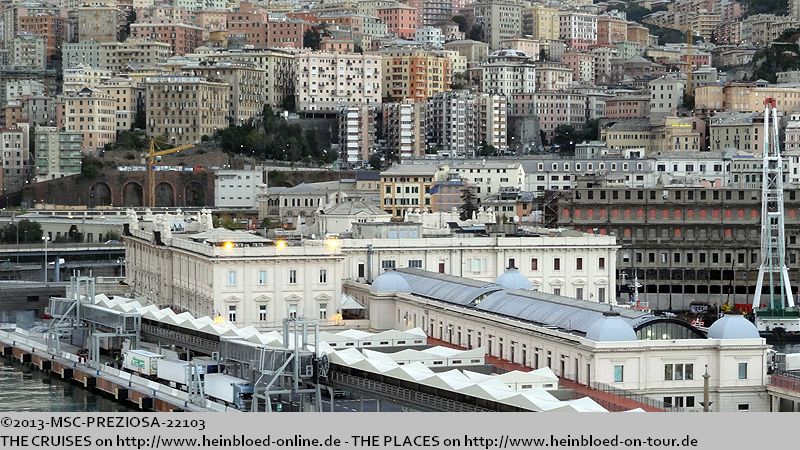 In the background you could see already Piazza Principe Railways Station (Genova PP).

I could see COSTA VOYAGER's AIS-satellite-signal. I was surprised to see a 2nd Costa-ship in port.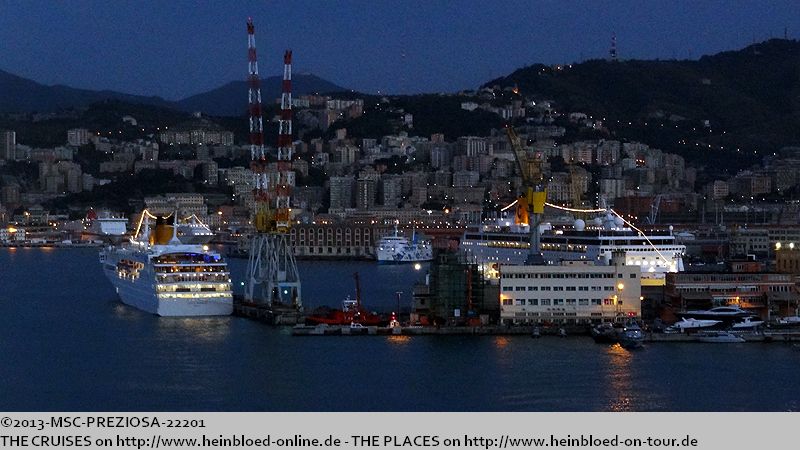 Die COSTA VOYAGER habe ich bei den AIS-Signalen gesehen. Überrascht war ich über das 2. Costa-Schiff im Hafen.

Hanna always said that the sky was never pink when we entered Genoa. As you could see here: it was. Even only for a short moment.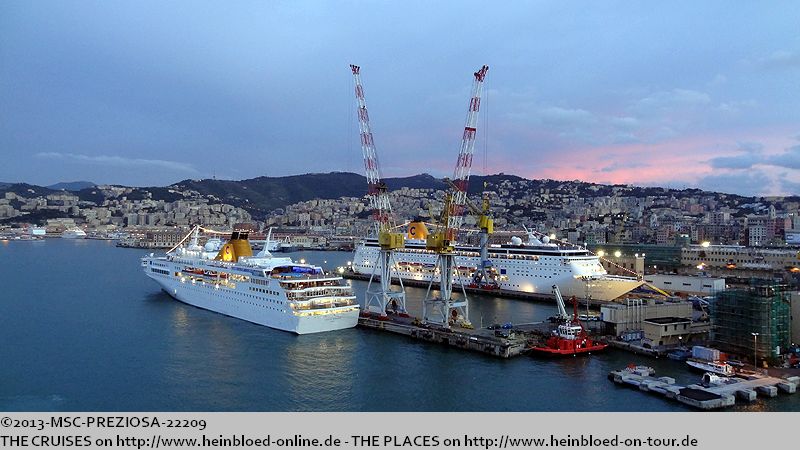 Hanna hat immer behauptet, dass der Himmel über Genua bei der Einfahrt nicht pink war. Aber wie man sieht: er war es. Wenn auch nur für kurze Zeit.

Vor kurzem fuhr sie noch für
TAAJ
Frankreich.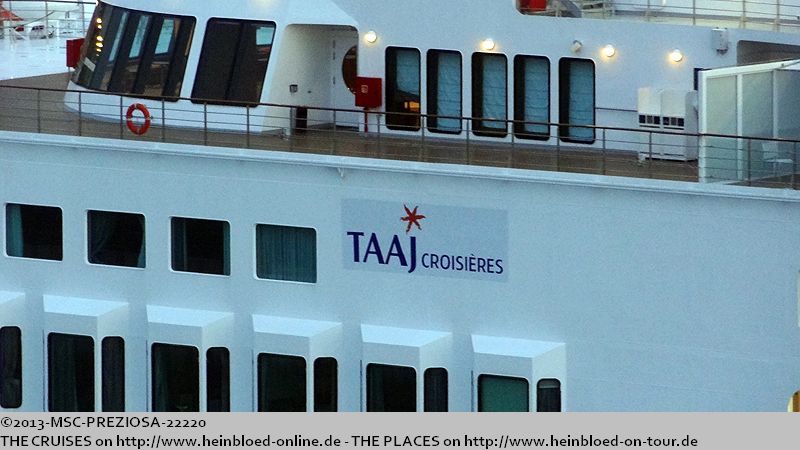 Just before she was sailing for TAAJ France.

Nach dem ich mich so geärgert habe, dass ich in Hamburg die HAMBURG nicht fotografieren konnte, habe ich sie nun zum 2. Mal kurz hintereinander vor der Linse.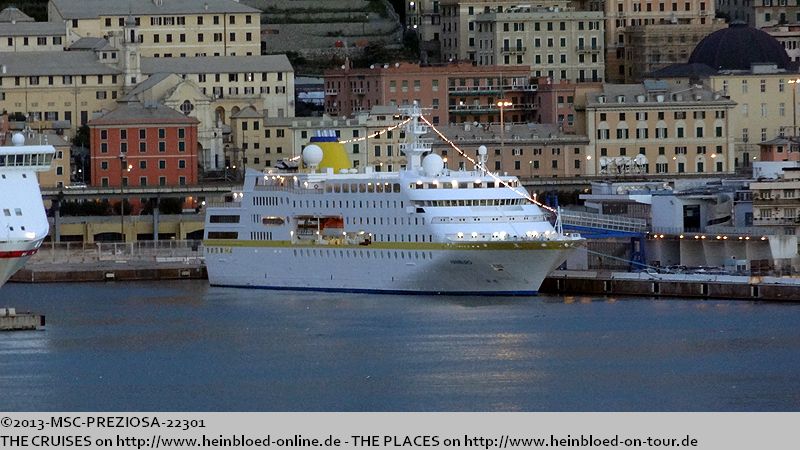 After I was so upset that I could take any pictures of HAMBURG in Hamburg I had her now the 2nd time within a short period.

She berthed at Stazione Ponte Andrea Doria.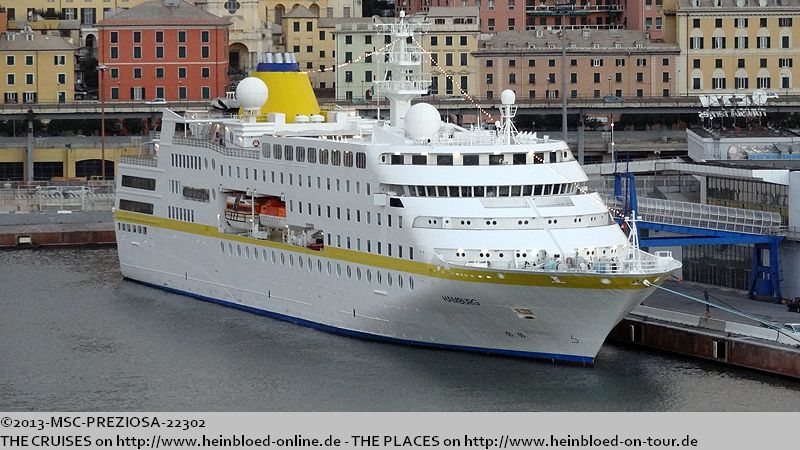 Sie liegt am Stazione Ponte Andrea Doria.

See you in May 2014.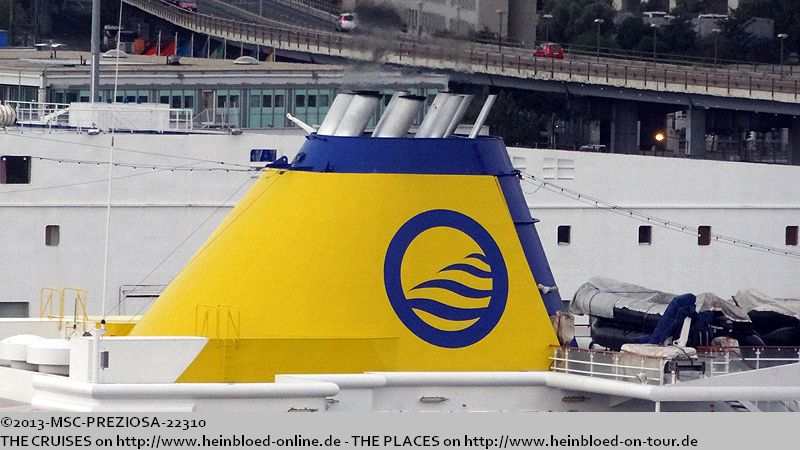 Bis dann in Mai 2014.
Die eine ohne AIS-Signal.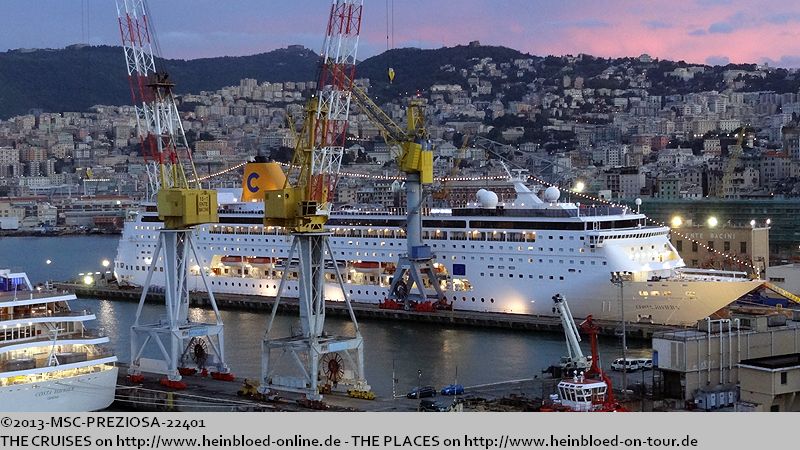 The one without the AIS-signal.

The future COSTA neoRIVIERA.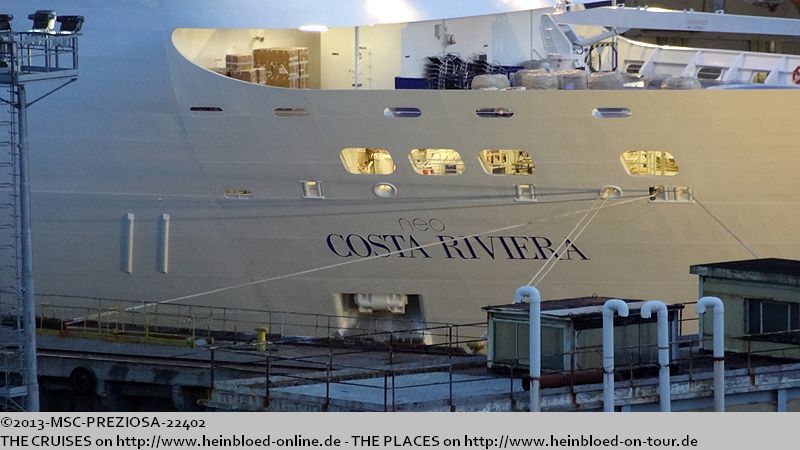 Die künftige COSTA neoRIVIERA.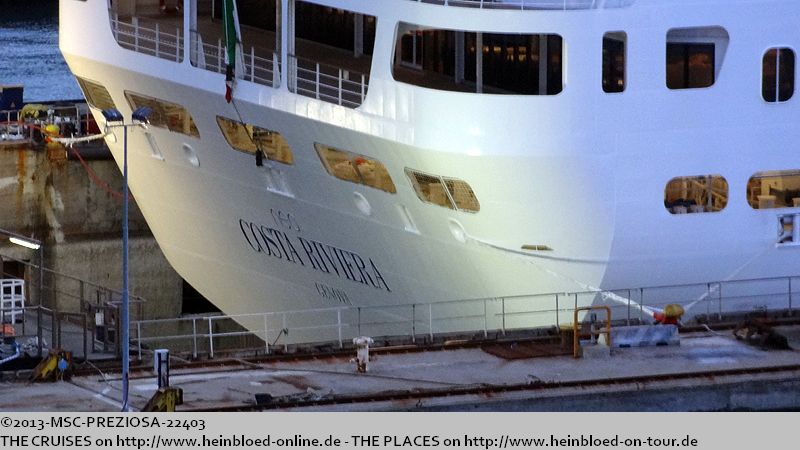 The former GRAND MISTRAL.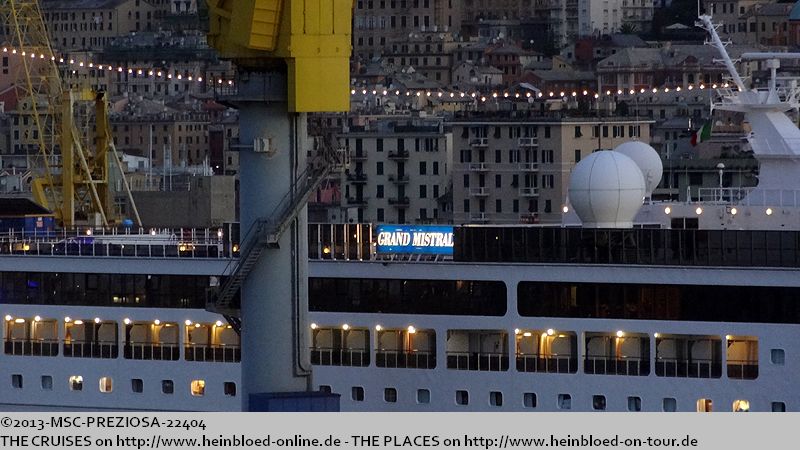 Die bisherige GRAND MISTRAL.
Die anderen Reisen in diesem Blog/
The other voyages in this blog: