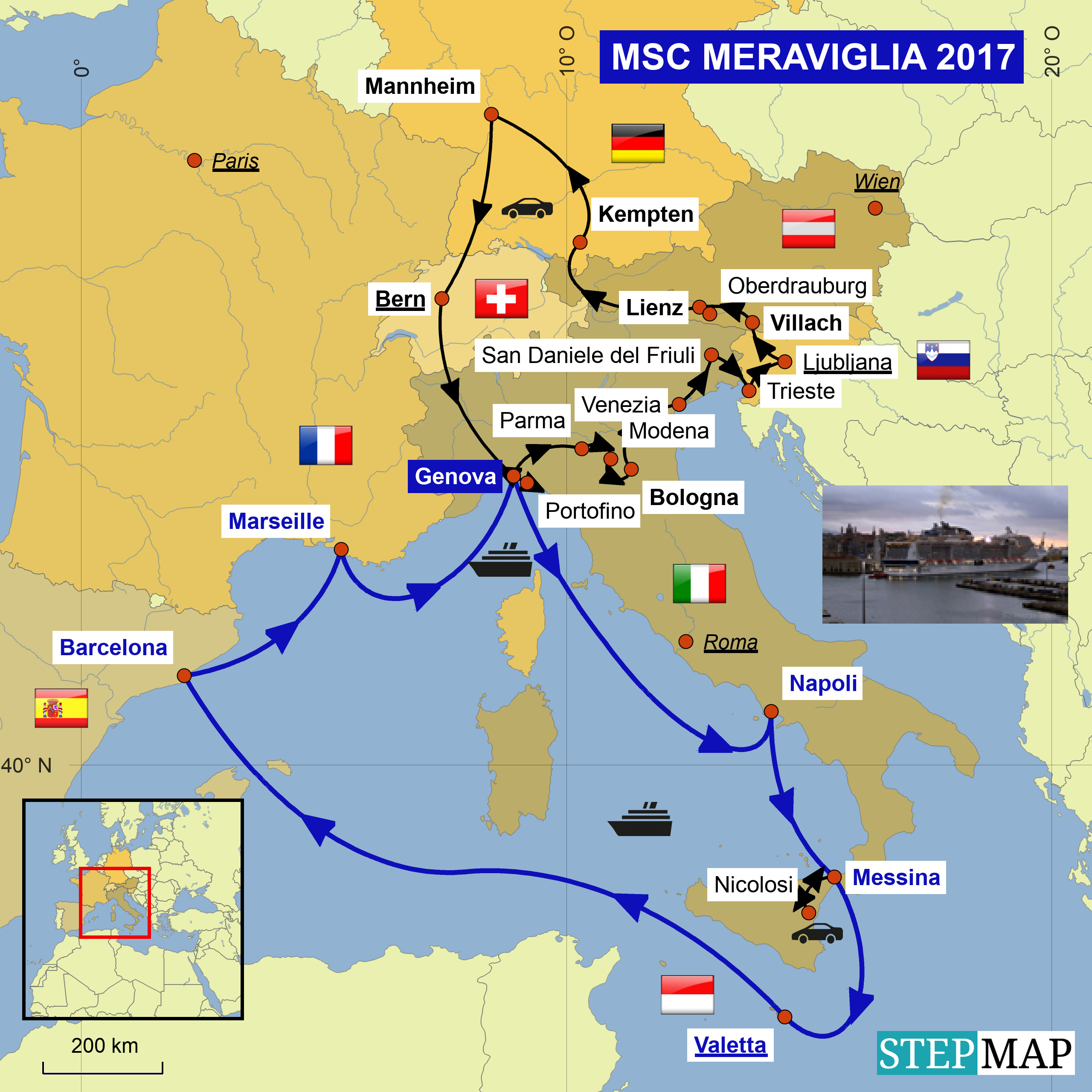 Jetzt sehen wir endlich mal das Hotel im Hellen. So perfekt, wie das Hotelzimmer ist: es sind Steckdosen direkt am Bett aber es fehlen USB-Ports, das Bad mit dem Milchglastüren ist auch etwas nervig, wenn abends jemand das Bad aufsuchen muss und der andere schläft. Sehr praktisch oder auch nicht mit den Türgriffen als Handtuchhalter. Wie kommt man an die Handtücher, wenn man im Bad steht und die Türe zu ist. Schade, dass es keine Lüftung im Bad gibt und dass das Wasser nicht in der Seifenablage unter der Dusche abläuft. Auch wenn diese Details nicht stimmen: jedes Hotel der Welt sollte schon mal die aktuellen Standards schaffen. Ansonsten freue ich mich, dass ich alle Zusatzpunkte im Rahmen der Accelerate-Aktion geschafft habe: ungefähr 1-3 kostenlose Nächte bei den
IHG Hotels
(Holiday Inn, InterContinental u.a.).

Finally we had a chance to see the hotel when it was bright outside. As perfect as the hotel room was: there were power outlets at the beds, but no USB-ports, the bathroom with the white glass doors was also annoying a little if one needed to see the bathroom while the other was sleeping. Very practical or less were the door handles which could be used as towel racks: how do you get the towels when you were inside in the bathroom, and the doors were closed. Sad that there was no air ventilation in the bathroom and there was no drainage in the soap dish under the shower. Even those details were not right: At least every hotel in the world should have their actual standards. Beside that I was happy that I made all extra points on the Accelerate promo: that means about 1-3 free nights with all IHG Hotels (Holiday Inn, InterContinental u.a.).

Finally a piece of Austria at the breakfast buffet. It tasted everything like Austrian Austrian. Not American Austrian or Japanese Austrian. In Salzburg, Austria we recently had somehow unluck. Some specialties which I remember from my childhood. Especially wonderful staff members where you felt comfortable from the first moment, and you could only enjoy the hospitality. And without a nasty old-fashioned head waiter Leopold (from an Austrian musical The Whtie Horse Inn) whose role was still maintained at the Weißen Rössl am Wolfgangsee (The White Horse Inn at Lake Wolfgang), Austria as we could see after our voyage on NORWEGIAN JADE 2014 (2). They did not have him here. So we could easily enjoy the charm of the staff members and let them merely pampered us. Why were there not actually so many Austrian crew members on cruise ships?
Few we know: Thomas Russegger with Disney whom we met recently on DISNEY DREAM 2015. And certainly still with NCL Sean Wurmhöringer and Klaus Lugmeier whom we met recently on NORWEGIAN ESCAPE 2015. With all of them, we love to be guests.

Endlich ein Stück Österreich am Frühstücksbüffet. Es schmeckt alles nach österreichisch österreichisch. Nicht nach amerikanisch österreichisch oder japanisch österreichisch. In Salzburg hatten wir zuletzt irgendwie Pech gehabt. Viele tolle Spezialitäten, die ich aus meiner Kindheit kenne. Vor allem tolles Personal, wo man sich von der 1. Minute an richtig wohl fühlt und man einfach Gastfreundschaft genießen kann. Und das ohne Zahlkellner Leopold, dessen Rolle ja noch im
Weißen Rössl am Wolfgangsee
gepflegt wird, wie wir nach der
NORWEGIAN JADE 2014 (2)
gesehen haben. Ihn gibt es hier nicht. Deswegen genießen wir einfach den Charme des Personals und lassen uns verwöhnen. Warum sind eigentlich Österreicher als Crew-Mitglieder so selten auf Kreuzfahrtschiffen anzutreffen? Wenige kennen wir: Thomas Russegger bei Disney, den wir zuletzt auf der
DISNEY DREAM 2015
getroffen haben. Und natürlich immer noch bei NCL Sean Wurmhöringer und Klaus Lugmeier, die wir auf der
NORWEGIAN ESCAPE 2015
getroffen haben. Bei denen allen ist man auch gerne Gast.
Ein kurzer Spaziergang durch die Innenstadt von Villach und ein Kauf eines
Luis-Trenker-Hemdes
, wie ich später feststelle. Dass er und ich mal eines Tages so nahe kommen würden, hätte ich vor 30 Jahren auch nicht erwartet. Ich bin ja nun absolut kein Bergsteiger.

A short walk through the city center of Villach and a purchase of a shirt of Luis Trenker (He was a famous climber in 40s/50s/60s with many movies from Southern Tyrolia which was then part of Austria) what I later found out. That he and I would become so close, I would never expect 30 years ago. I am not a climber at all.

By exception not a visit of a classical Viennese coffee house but La Mattina coffee roasters.
which was located close to our hotel. Obviously already awarded.

Ausnahmsweise kein klassisches Wiener Kaffeehaus, sondern
La Mattina
Kaffeerösterei besuchen wir, die in der Nähe unseres Hotels ist. Anscheinend bereits ausgezeichnet.
Da ich nun einen Einspänner bestelle, falle ich direkt als Nicht-Kaffee-Kenner aus. Bruno wirkt schon eher, wie der Kaffeekenner und bekommt daher noch etwas zum Probieren. Ihm werden Tipps gegeben, wie er den Kaffee genießen soll. Bei meinem Einspänner ist eh Hopfen und Malz verloren. Ich soll ihn so trinken, wie ich mag. Wir sind keine Pannetone-Fans, aber wir bekommen ein Stück Pannetone aus einem kleinen Familienbetrieb:
Hotel Willy aus Gemona del Friuli
. Er ist sogar sehr lecker, da ohne Rosinen, Zitronat usw., sondern mit Schokolade und Birnen. Das Hotel kommt direkt auf meine Liste, der Orte, die ich noch besuchen möchte, um mir das näher anzusehen.

As I ordered a so-called "Einspänner" (a Viennese version of hot coffee with whipped cream) I was immediately identified as a nonprofessional coffee drinker. Bruno appeared more like the coffee professional and got something else to try. They gave him advice on how to enjoy the coffee. With my Einspänner everything was lost anyway so that they told me to zip however I liked it. We were no big friends of Panettone (Italian Christmas cake - normally with a lot of raisins and candied peel), but we got a piece of Panettone from a small family business: Hotel Willy from Gemona del Friuli, Italy. Indeed it was very yummy since it was without raisins and candied peel but chocolate and pears. The hotel made it directly to my list of places I would like to have a closer look myself.

Bruno let Razvan Ilie Ban give him consultation and bought some for home. Ilie = Illy because Ilie is the Romanian to write Illy we were told... Small world the coffee makers... Illy was Hungarian, but he studied in Romania. And Razvan is also from Romania.

Bruno lässt sich ausführlich von Razvan Ilie Ban beraten und nimmt auch etwas mit nach Hause. Ilie =
Illy
weil Ilie die Rumänische Schreibweise von Illy sei, wie wir später lernen. Klein ist die Welt der Kaffeemacher... Illy war Ungar aber er hat in Rumänien studiert. Und Razvan ist ebenfalls aus Rumänien.
Urlaub am Millstättersee. Also einmal nach Millstatt zur Erinnerung an die Kindheit. Schön, aber tot. Wir konnten nicht mal einen Hund finden, den wir hier hätten begraben können und auch keinen Fuchs und keinen Hasen, die sich hier gute Nacht sagen. Die Saison war vorbei.

Vacation at Lake Millstatt. So we had to go one more time to Millstatt for childhood memories. Nice but really "dead" after the season is over. Too silent.

So we walked to the only pub we could find which supposed to be open after 15:00 hrs to have some food.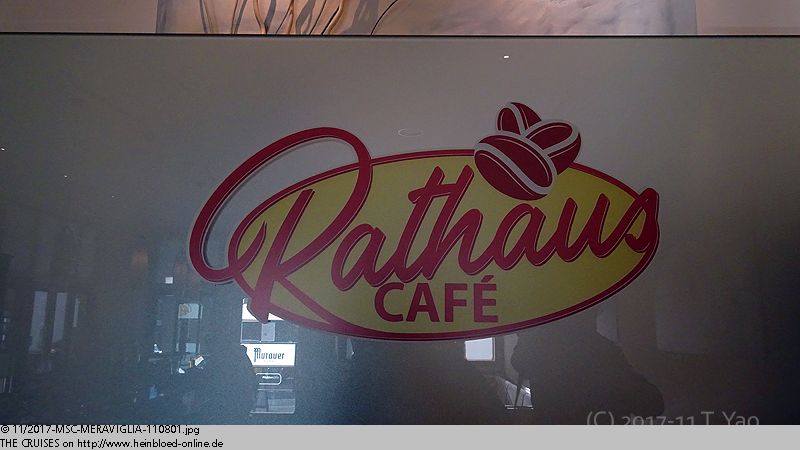 Deswegen schnell in das einzige Lokal gegangen, das wohl um 15:00 Uhr noch etwas zu essen anbot.
Und ein Raucherlokal. Später beim weiteren Spaziergang stellen wir fest, dass direkt am See etwas geöffnet gewesen wären... Ich hätte ja auch zuvor recherchieren können.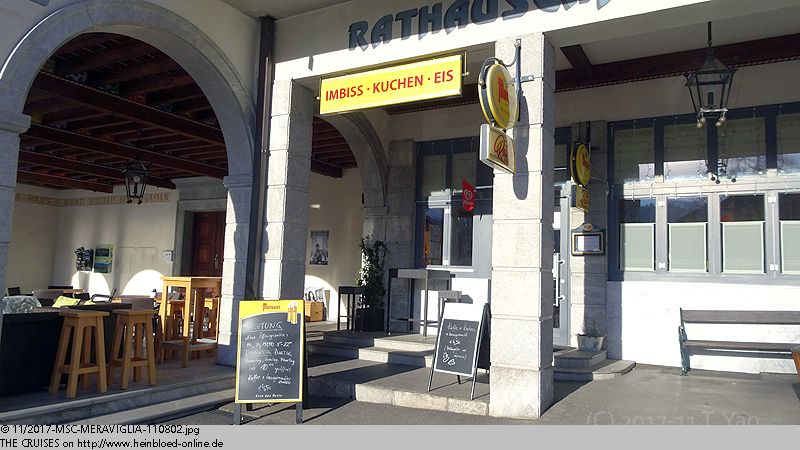 And a place for smoker. Later when we walked, we found out that directly at the lake there would be something which had open... I should have done my researches much better.

So at least the worst Wienerschnitzel which you could get. I even did not like to take the leftovers (1 1/2) with me.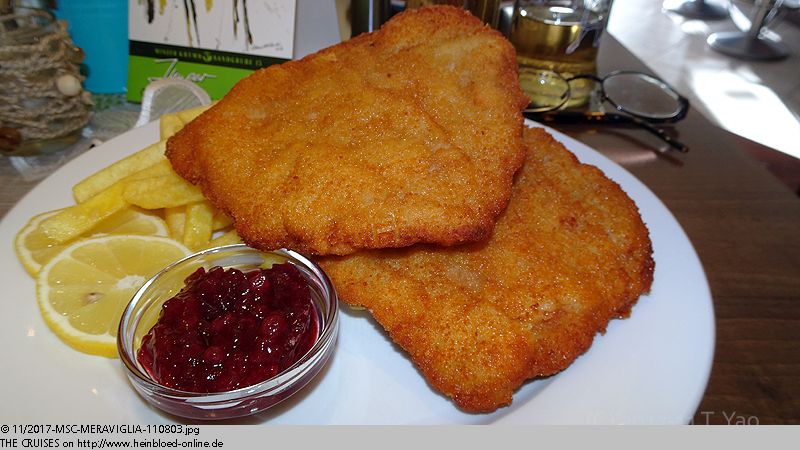 Und so ziemlich das schlechteste Schnitzel Wiener Art, das man bekommen konnte. Ich mochte nicht mal den Rest (1 1/2) mitnehmen.
Leider ist auch im Oberdrautal alles zu, so dass wir ein Zimmer uns in Lienz, Osttirol gesucht haben:
Hotel Sonne
. Sie sind nett und freundlich. Es ist auch alle sauber. Aber ich überlege mir schon dem Hotelwirt einen Gefallen zu tun und es anzuzünden, damit er von der Versicherungssumme es neu ausstatten kann. Es ist sowohl aus den 50er-, 60er- und wohl größtenteils aus den 70er-Jahren alles zusammengestellt. Charmant ist wirklich etwas anderes. Mehr etwas für den Aktivurlauber, der eh den ganzen Tag nicht da ist.

Unfortunately everything was closed in the Upper Drava River Valley so we had to find a room in Lienz, Eastern Tyrolia: Hotel Sonne. They were nice and friendly. Everything was clean. But I was really considering to do the host favor and burn the hotel that he could pay a new hotel from the insurance. It was more 50s/60s and mostly 70s composition. Charming was something different. More for the active vacationer who would not stay all day here.

On our way through Lienz, Easter Tyrolia.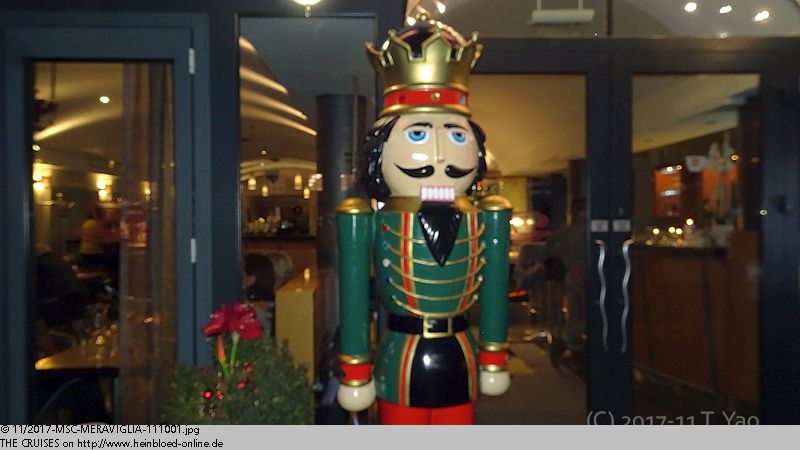 Unterwegs in Lienz, Osttirol.
Auf dem Weg zum Bahnhof. Noch alles tot, weil der Weihnachtsmarkt noch nicht geöffnet hat.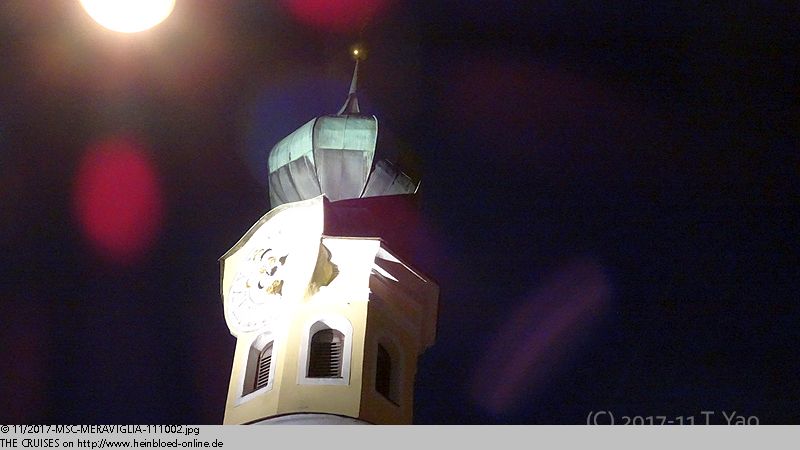 On the way to the train station. Everything was silent since the Christmas Market was not open yet.

We were driving so long in the car so that we used the train to get back to Oberdrauburg, Carinthia, Austria (towards Lake Millstatt back). Meanwhile, they had a commuter train "S-Bahn" - but not operating in a frequency like in a big city like Tokyo or Berlin. But an hourly service was quite good for the Upper Drava River Valley.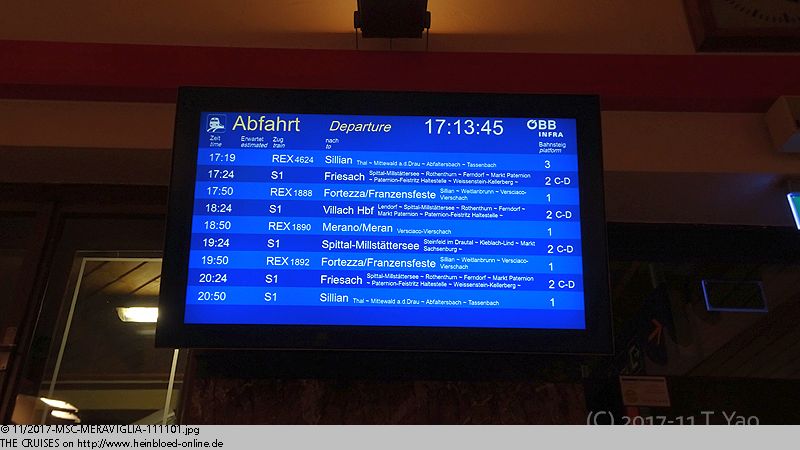 Wir sind lange genug Auto gefahren. Und so fahren wir mit der Bahn nach Oberdrauburg, Kärnten zurück (liegt wieder zurück Richtung Millstättersee). Mittlerweile gibt es eine "
S-Bahn
" - allerdings nicht so wie man sich die Ringbahn in Berlin oder Tokio von den Taktzeiten her vorstellen muss. Aber stündlich ist schon ganz gut für das Oberdrautal.
Bruno und ich bilden eine Gruppe. Online-Tickets, die man am Smartphone prüfen kann, gibt es leider nicht. Man muss die Tickets am Automaten noch abholen und als Papier mitführen.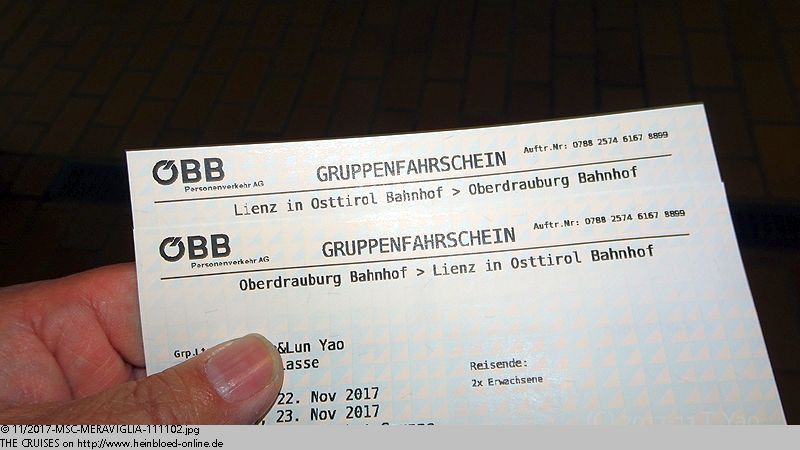 Bruno and I formed a group as they released a group ticket. Online-tickets you could present at a smartphone were not available, unfortunately. You need to collect the tickets at the vending machine and to have them ready as a paper ticket.

Arrival in Oberdraubung.

Ankunft in Oberdrauburg.
Als draußen Kinder mit Masken und Kuhglocken auf die Fahrgäste mit Gebrüll losgehen, bleiben wir vorsichtig am Bahnsteig stehen. Wir vermuten etwas Unangenehmes. In den Zug und weiter nach Spittal-Millstättersee weiterfahren geht leider nicht mehr. Die Türen sind zu.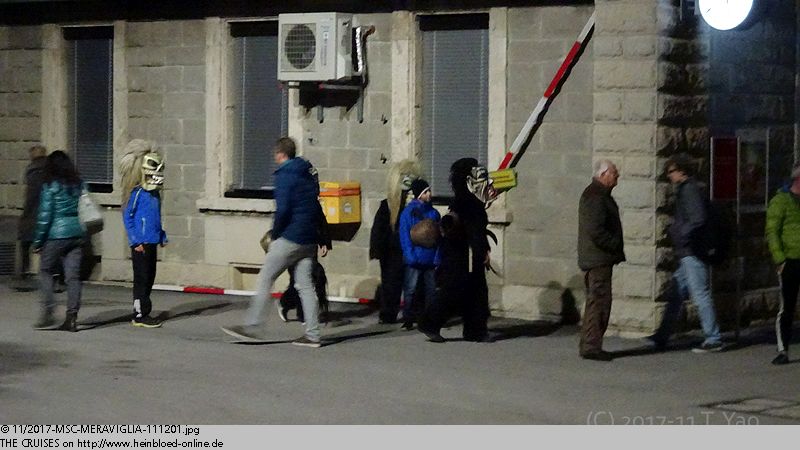 Outside were kids with masks and cowbells who ran to the passengers loud yelling. So we stayed at the platform and observed. Looked like something unpleasant. It was not impossible anymore to join the train and heading to Spittal-Millstättersee. The doors were closed.

We never had such an experience before. It was good to wait. The kids were gone when we found our collector on the parking.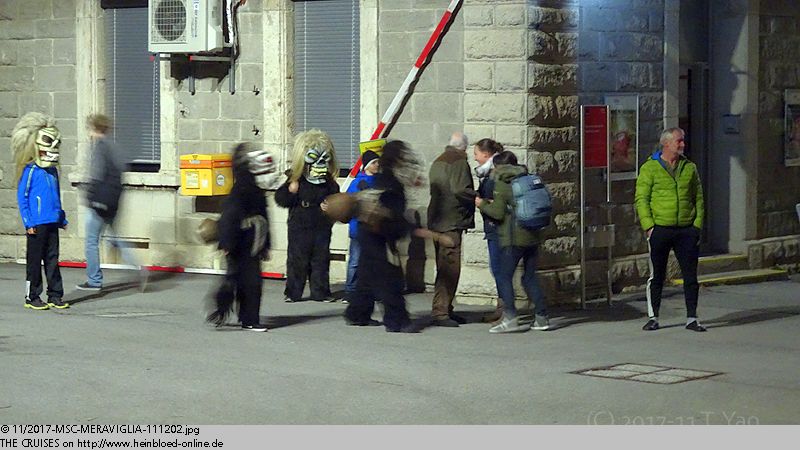 So etwas haben wir auch noch nicht erlebt. Das Warten tut gut. Die Kinder sind weg, als wir unseren Abholer auf dem Parkplatz finden.
Besuch in Oberdrauburg heißt Besuch bei dem österreichischen nicht-genetischen Teil meiner erweiterten Familie und daher auch Essen wie bei der Familie.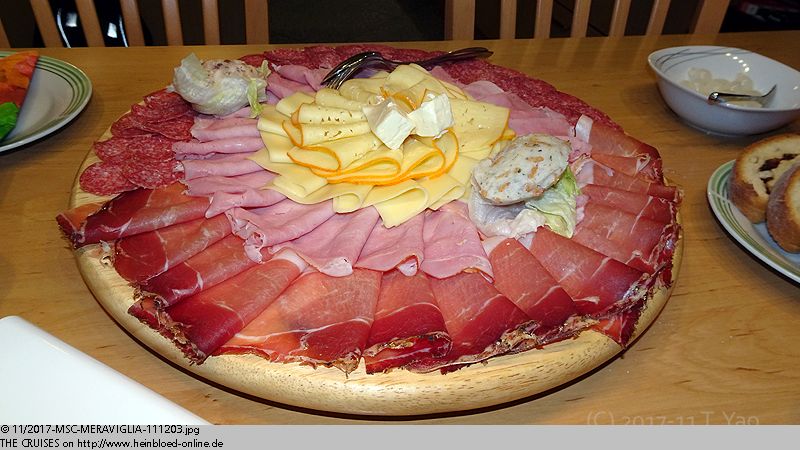 Visit in Oberdrauburg meant the visit with the Austrian non-genetic part of my extended family and so dining with the family.

At home with Edda and Sigi - the daughter and her husband of my Austrian "nanny" of my earlier childhood.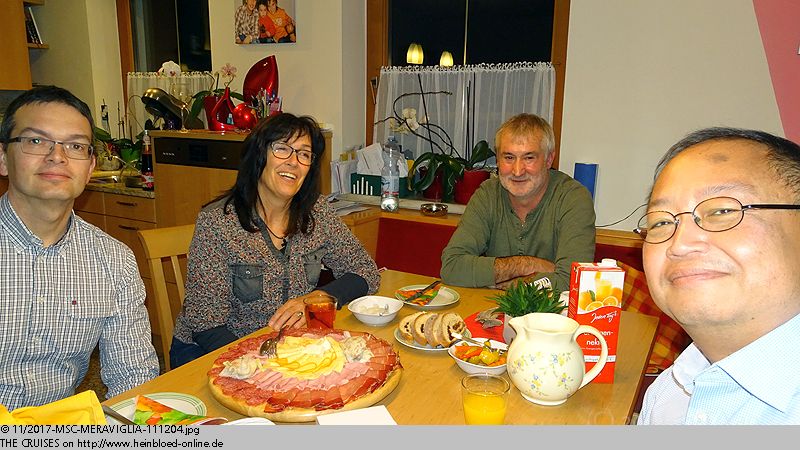 Zuhause bei Edda und Sigi - die Tochter und ihr Mann meiner österreichischen "Gouvernante" aus frühester Kindheit.
Und dazu noch Yvonne die Enkelin meiner österreichischen "Gouvernante". Und so bin ich irgendwie doch zu Hause. Unglaublich, wieviele Jahre ich sie schon alle kenne. Und wenn immer sich es anbietet, nehmen wir gerne den Umweg mit, um sie zu treffen. Schade, dass Yvonnes Schwester Nicole nicht dabei sein konnte. Zuletzt nach der
NORWEGIAN JADE 2014 (2)
auf dem Weg von Venedig zum Weißen Rössl am Wolfgangsee. Danach nochmals, aber der Anlass hatte leider mit keiner Kreuzfahrt zu tun.

And also the grandchild of my Austrian "nanny" Yvonne. And so I was somehow home. Unbelievable how many years I knew all of them. If there were a chance, I would always accept a detour to see them. Sad that Yvonne's sister Nicole could not join. Recently we did on our way from NORWEGIAN JADE 2014 (2) in Venice, Italy to The White Horse Inn at Lake Wolfgang. Another time again under circumstances which were related to a cruise.

The next morning the breakfast. We did not die on hunger. Service was worse than any Holiday Inn Express in Germany. Nothing was set on the table. You even had to get yourself silverware, napkins, coffee cups to your table. The coffee was served in a pot. Breakfast without fun. Canned fruit cocktail was modern then - but still today? The Austrian charm was missing.

Am nächsten Morgen das Frühstück. Verhungert sind wir nicht. Service ist noch schlechter als im Holiday Inn Express in Deutschland. Gar nichts ist am Tisch gedeckt. Man muss sich sogar Besteck, Servietten, Kaffeetassen an den Tisch selbst holen. Der Kaffee wird serviert, aber eben nur die Kanne. Frühstücken, wie er keinen Spaß macht. Der Fruchtcocktail aus der Dose war bestimmt mal chic, aber heute noch? Es fehlte der österreichische Charme.
Jetzt in der Sonne können wir dem Zimmer doch noch etwas abgewinnen, weil er einen Balkon mit einem schönen Ausblick hat. Wirklich sehr schade, dass man nicht mehr Geld in den Unterhalt des Hotels steckt.

Now in the sun we could appreciate our room because the balcony had a beautiful view. So sad that they did not spend more money to maintain the hotel.

On Felbertauernstraße we went back to the Northern Alps.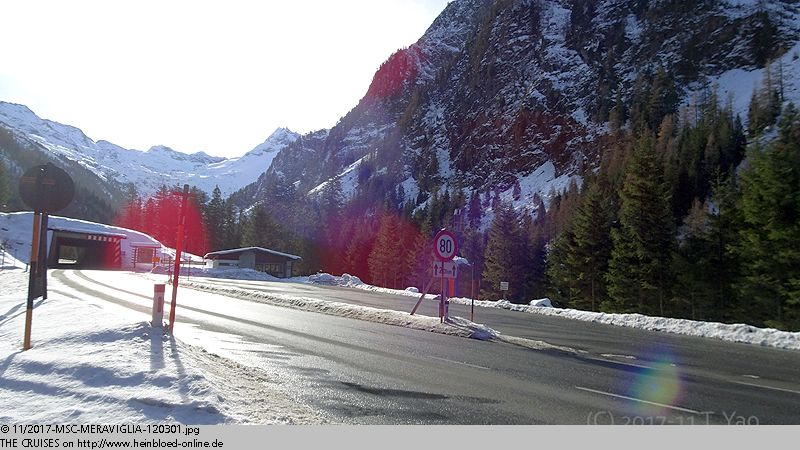 Über die
Felbertauernstraße
geht es zurück in die Nordalpen.
Zum Glück noch nicht so viel Schnee.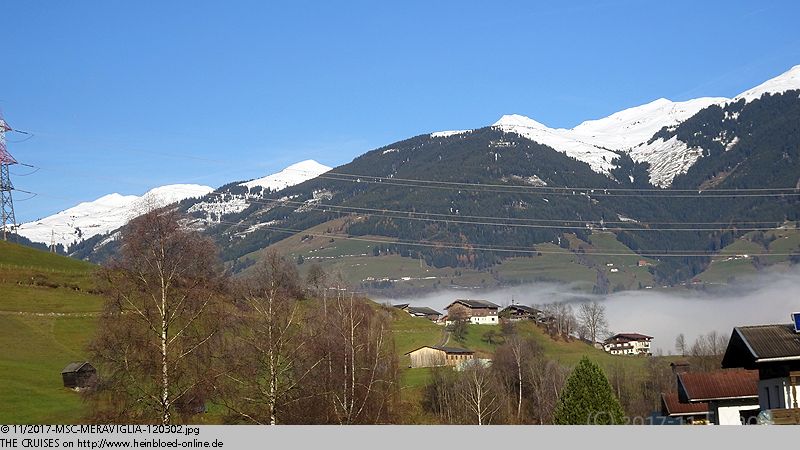 We had luck and there was not so much snow.

Pinzga Speckdorf (Bacon village of the Pinzgau Region): if I read such a sign I would remember immediately I remembered how I learned then to make a U-turn while going on the breaks and parking the car backward.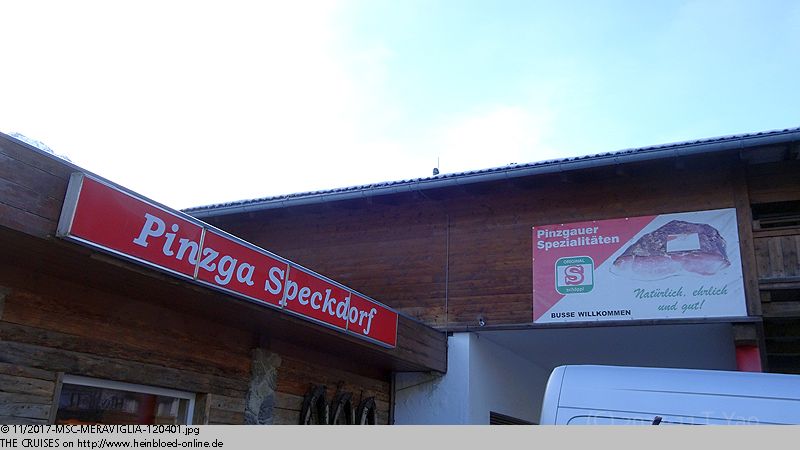 Pinzga Speckdorf
: wenn ich so ein Schild lese, dann erinnere ich mich noch an den ADAC-Schleuderkurs, wie man vollbremsend eine 180°-Drehung macht und rückwärts in eine Parklücke reinfährt.
Das sieht wieder nach Kindheitsurlaub aus.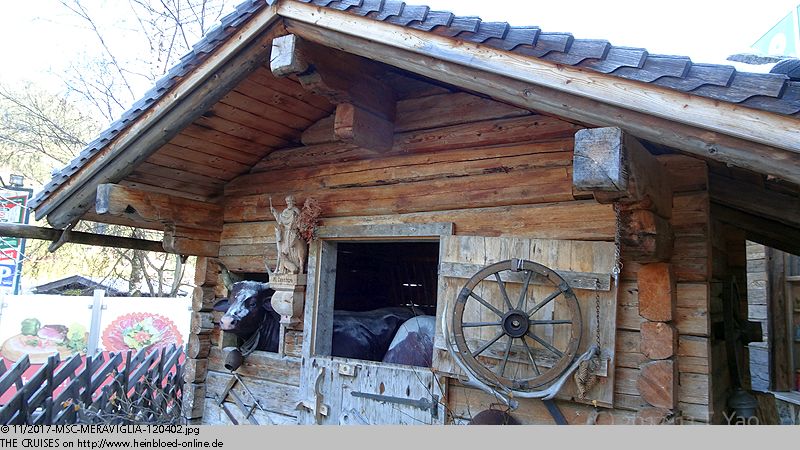 Looked again like kids' vacation.

Salt rolls with caraway... I could eat without anything - no spread.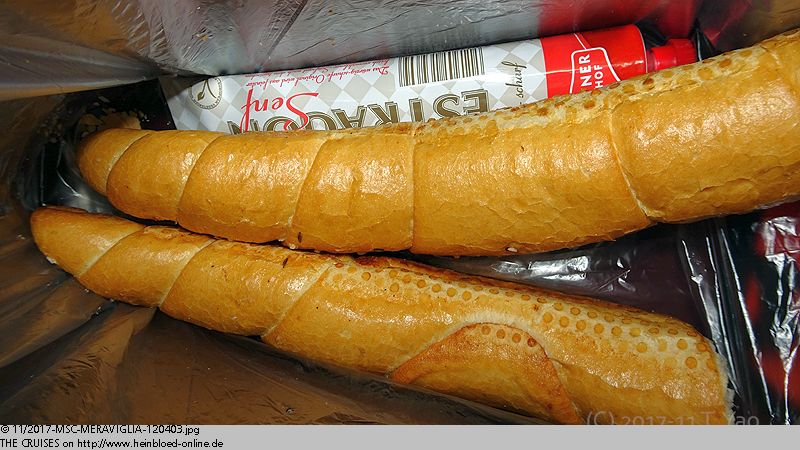 Salzstangen mit Kümmel... kann ich so essen - ohne irgendwas drauf.
Ein Stück Speck kaufen muss sein.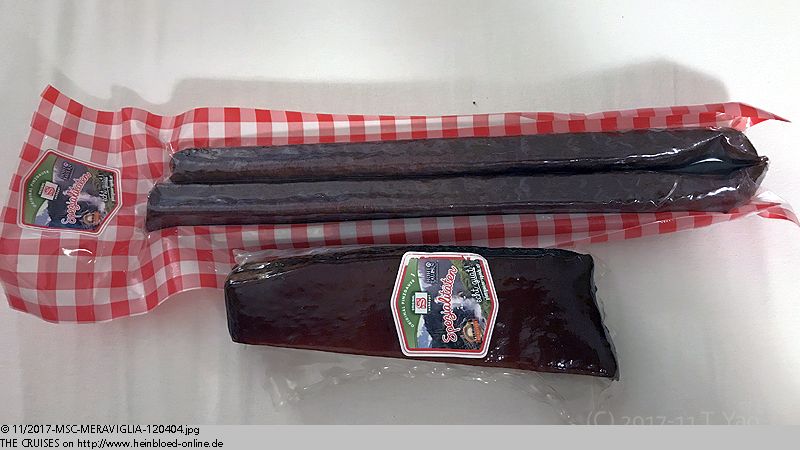 Buying a piece of bacon was a must.

Bruno remembered from a previous visit the Krimml Worlds of Water. That was why we used this route to get towards Innsbruck, Austria to see it. Unfortunately, they were only open in the Summer season. We could see the waterfall from the street. To walk to where we did not have the right shoes. We headed on the Gerlos Alpine Road which you had to pay toll for.

Bruno kennt von früher die
Wasserwelten Krimml
. Deswegen nehmen wir diese Route Richtung Innsbruck, um uns das anzusehen. Leider ist dort in der Sommersaison geöffnet. Den Wasserfall können wir von der Straße aus sehen. Um dorthin zu laufen, fehlt uns das notwendige Schuhwerk. Weiter geht es über die
Gerlos Alpenstrasse
, die mautpflichtig ist.
Mittags freuen wir uns endlich eine Gaststätte zu finden, die auch offen hat:
Kühle Rast in Gerlos
. Hier wird alles frisch zubereitet. Schmeckt nach glückliche Kindertage in Österreich.

For lunch we were happy to find an inn which was open: Kühle Rast in Gerlos. Here everything was prepared freshly. Tasted like happy kids days in Austria.

We reached the Ziller Valley.

Wir erreichen das Zillertal.
Und weiter nach Garmisch-Partenkirchen und bevor es dunkel wird können wir noch die Zugspitze sehen. Da waren wir ja zuletzt oben nach unserer Reise auf der
NORWEGIAN JADE 2014 (2)
.

Heading to Garmisch-Partenkirchen, Germany and before it became dark with could see Mount Zugspitze (Germany's highest mountain). We went there after our voyage on NORWEGIAN JADE 2014 (2).

We went for a piece of cake or better cream puff (even you could get some trouble: appear at least with a party of three and have two plastic forks and paper plates with you - who should eat it all?) at Café Krönner. They were a member of the Circle de Qualité which had the order to maintain the tradition German coffee and pastry places. I knew this circle because we also had in Heidelberg, Germany who was the member and where we love to go too. That was no old-fashioned-trimmed coffee place for older people. It was easy to see when you see the selection of beverages or see the restrooms. Just color therapy and especially: you felt like in the Unisex-Toilet of Ally McBeal when you were washing your hands. The men looked at the women while washing your hands and vice versa. But only when you were washing hands. And when they saw their surprising eyes everybody started to launch: Also some fun therapy. The next time I would take a seat around the toilet doors and want to see the happy faces when they come out...

Es geht noch zu einem letzten Stück Kuchen oder besser Windbeutel (auch wenn man sich Ärger einhandelt: mindestens zu dritt erscheinen und zwei eigene Pappteller und Plastikgabeln mitführen - wer soll denn das aufbekommen?) ins
Café Krönner
, das Mitglied im
Circle de Qualité
ist und sich zur Aufgabe gemacht hat, den Stellenwert der Konditorei hoch zu halten. Ich kenne diesen Verband, weil wir auch ein Café in Heidelberg haben, das hier Mitglied ist und zu dem ich auch sehr gerne hingehe. Dass es kein auf Nostalgie getrimmtes Omi-Café ist, erkennt man an der Auswahl an Getränken und auf der Toilette. Farbtherepie pur und vor allem: am Waschbecken fühlt man sich wie bei Ally Mc Beal auf der Unisex-Toilette. Die Männer gucken den Frauen beim Händewaschen zu und umgekehrt. Aber nur beim Händewaschen. Und wenn auf einmal sich die Leute verdutzt in die Augen schauen und gemeinsam lachen: Auch noch Spaßtherapie. Das nächste Mal setze ich mich in die Nähe der Toilettentüre und möchte die strahlenden Gesichter sehen, wenn sie rauskommen...
Die letzte Übernachtung findet im
St. Raphael in Kempten
statt. Ein Tagungshotel der katholischen Jugendfürsorge, das aber allen Gästen offensteht. Wirklich toll eingerichtet. Man sollte hier aber nicht den Betrieb eines großen Stadthotels erwarten und in einzelnen Punkten auch mal das Tempo zurücknehmen: Viele, die auf dem sog. 1. Arbeitsmarkt nicht unbedingt eine Chance erhalten, bekommen sie hier und das macht das Hotel besonders charmant. Alle Zimmer sind nach Heiligen benannt. Wir sind im St. Jakobus untergebracht. Und so sind wir im Gedanken in Santiago de Compostla am Ende des Jakobswegs auf der
KONINGSDAM 2016
zurück.

The last overnight stay we did in St. Raphael in Kempten, Germany. A meeting hotel of the Catholic Youth Care which was open for all guests. It was really nicely furnished. You should not expect the operation of a big city hotel, and in certain points, you need to reduce the speed: many who could not get jobs on the regular labor market could work here and it made the hotel very charming. All rooms were named after patron saints. We were allocated to St. James. So in our mind, we were in Santiago de Compostela, Spain at the end of the St. James Pilgrim Ways on KONINGSDAM 2016.

We did not like to go out again in the city center and dined in the hotel. A great offer they had. Only I was a little unlucky with the "Käsespätzle" (Cheese Macaroni - Bavarian Style). Not mine because I like more the oven overbaked version but the cheese-boiled version. The roasted beef was more for a family of four. It was delicious.

Wir wollen nicht mehr in die Stadt und essen im Hotel. Ein tolles Angebot gibt es hier. Ich habe nur mit den Kaaspatzen Pech. Die sind nicht so ganz meins, weil ich lieber die überbackene Version als die gekochte Version mag. Der Rostbraten reicht wohl eher für eine vierköpfige Familie. Es ist wirklich gut.
Nach dem Abendessen brauche ich das Frühstück kaum zu beschreiben. Es ist himmlisch. Kein Wunder bei der Verbindung zur katholischen Kirche. Unsere Reise endet dort, wo die nächste Reise anfängt: St. Raphael. Er ist der Schutzpatron von Córdoba, das uns Magdalena, Pepe und Michael uns auf der Reise auf der
KONINGSDAM 2016
näher gebracht hat. Und hier beginnt dann auch unsere nächste Reise auf dem Weg zur NORWEGIAN SPIRIT dann.

After dinner I had no need to describe the breakfast. It was heavenly. No wonder with the connections to the Catholic Church. Our voyage terminated there where the next voyage would start: St. Raphael. He is the patron saint of Córdoba, Spain which was introduced by Magdalena, Pepe and Michael on our voyage on KONINGSDAM 2016. The place our next voyage on NORWEGIAN SPIRIT would start.
Die anderen Reisen in diesem Blog/
The other voyages in this blog: