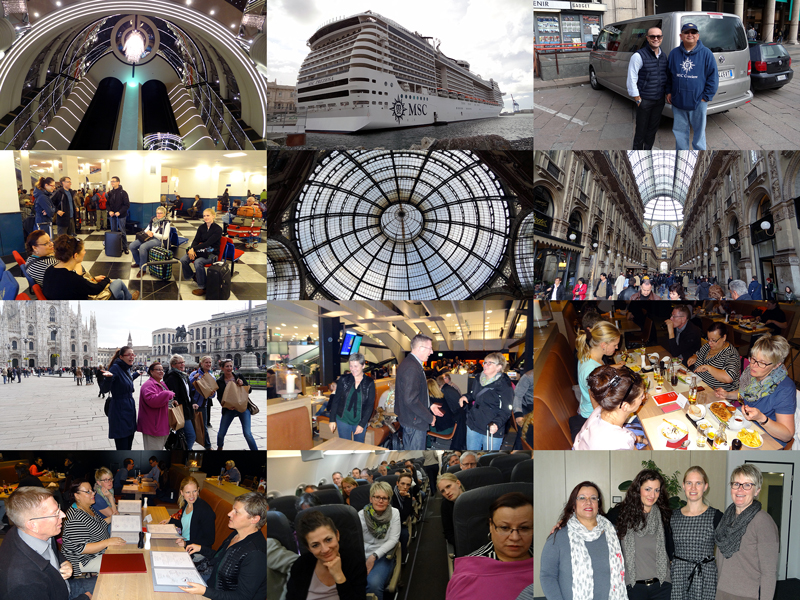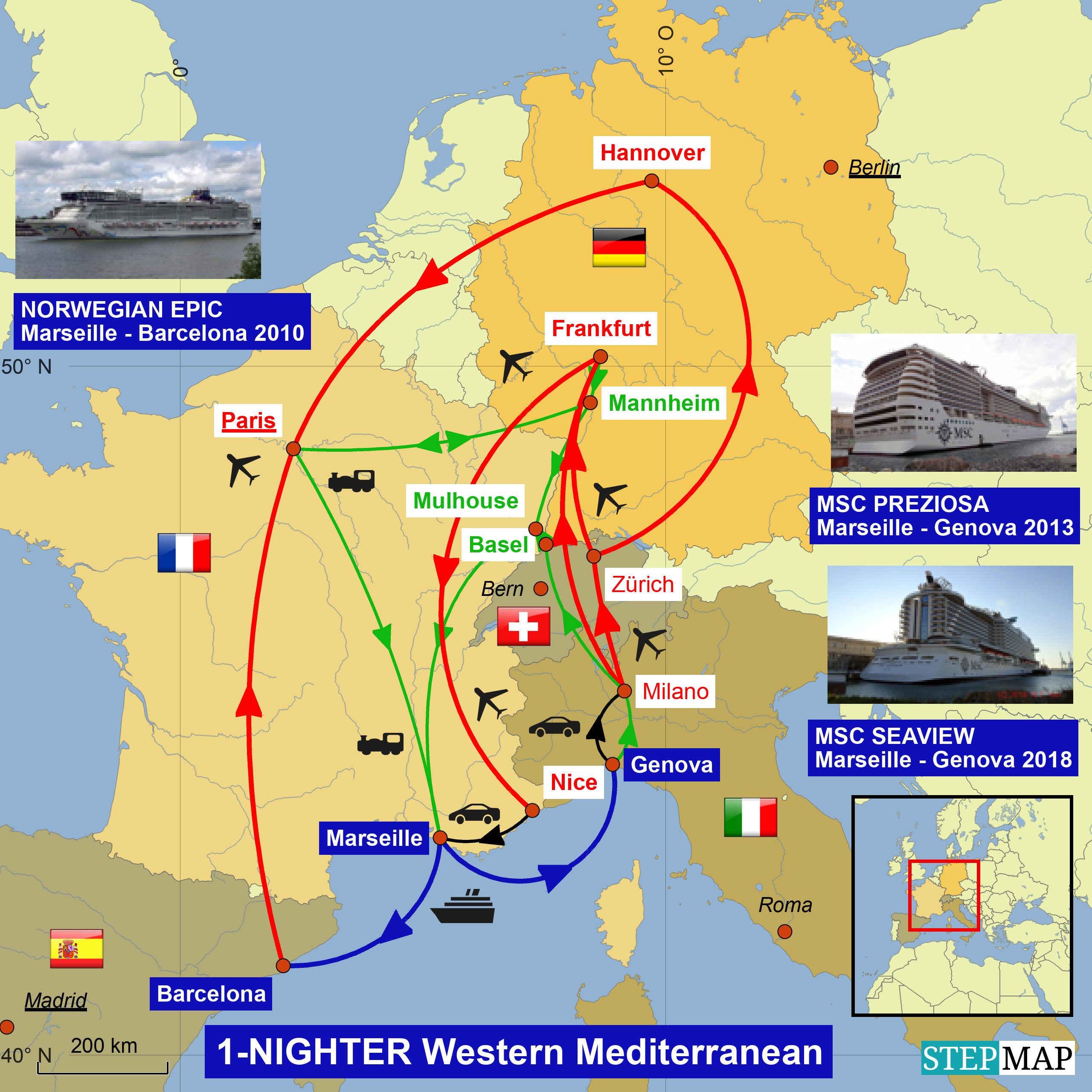 Das ist für meine Freunde mit Kindern... Normalerweise laufe ich hier vorbei und fotografiere auch nicht. Aber egal, wie man das Produkt MSC findet: Für Familien mit Kindern unter 17 ist es ein unschlagbar gutes Produkt! Viele Familien könnten nicht auf Kreuzfahrt gehen, wenn die italienischen Gesellschaften nicht diese familienfreundliche Preispolitik hätten. Nur dann kann es mir als jemand ohne Kinder passieren, dass ich in den Ferienzeiten mich nicht mehr ganz wohl auf den Schiffen fühle.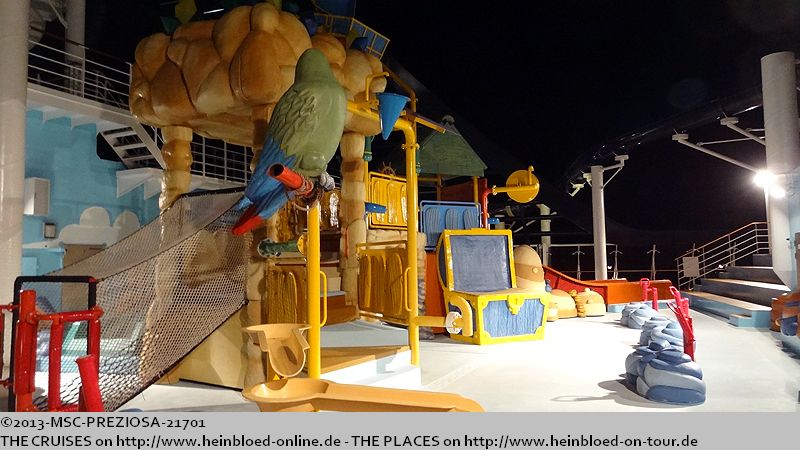 These are for my friends with kids... Normally I just by-pass and do not take any pictures. But no matter how you like MSC: For families with kids under 17 years, it is an unbeatable good product! Many families could not go on a cruise if the Italian companies did not have such a family-friendly price policy. As I am someone without kids, I could happen that I do not feel any more comfortable during the school vacation season.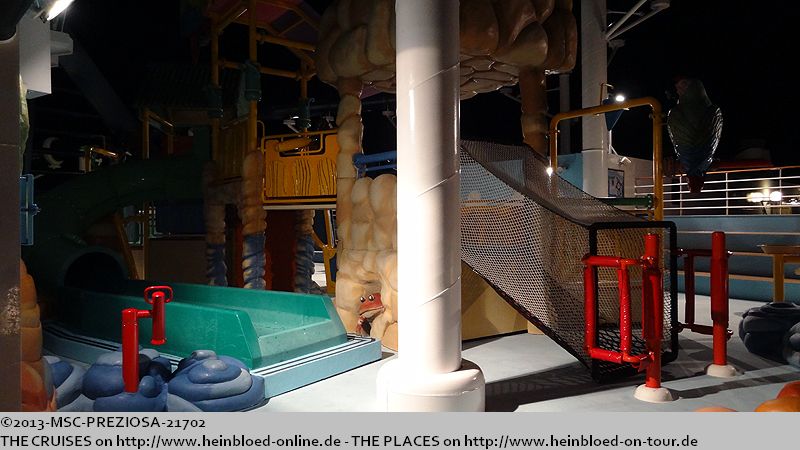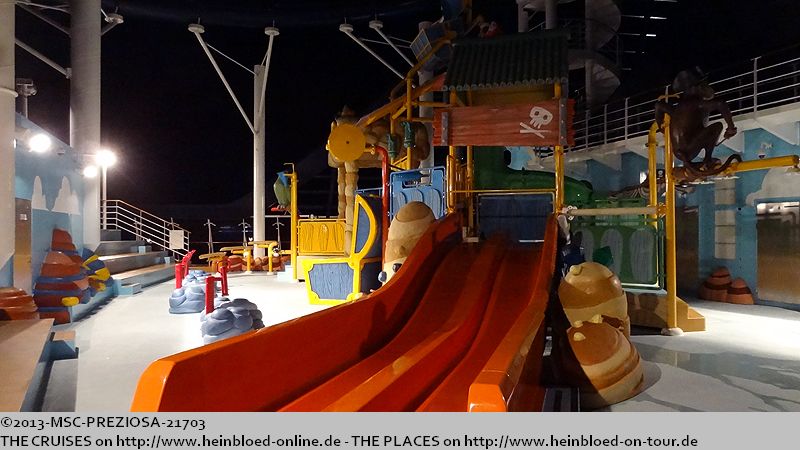 Something for the bigger kids...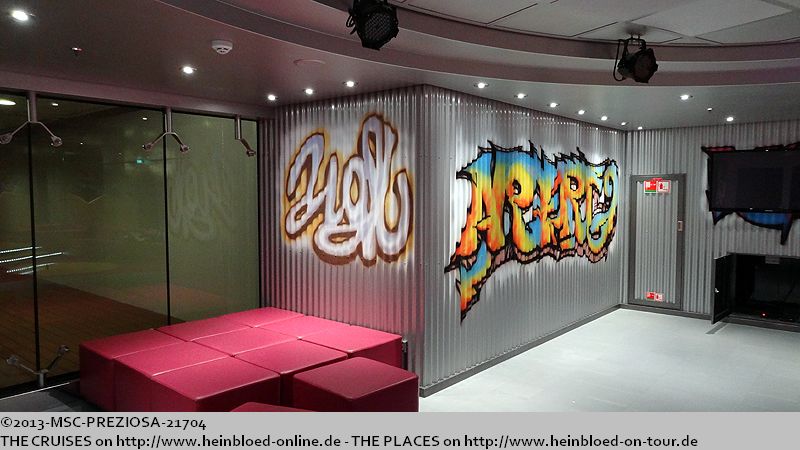 Für die etwas größeren Kinder...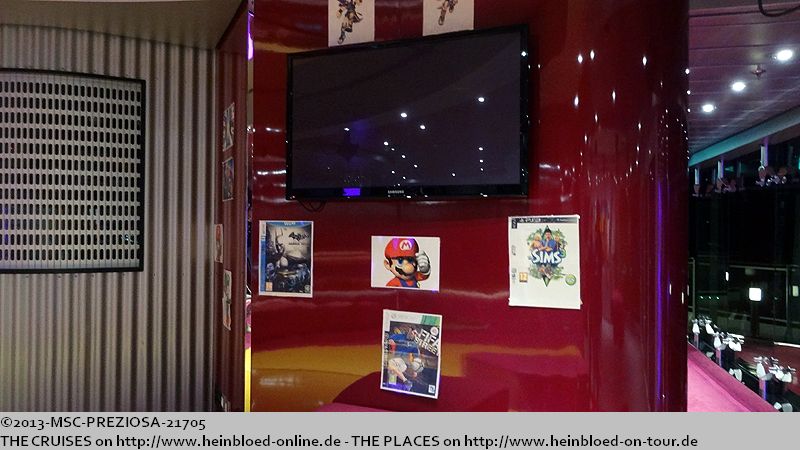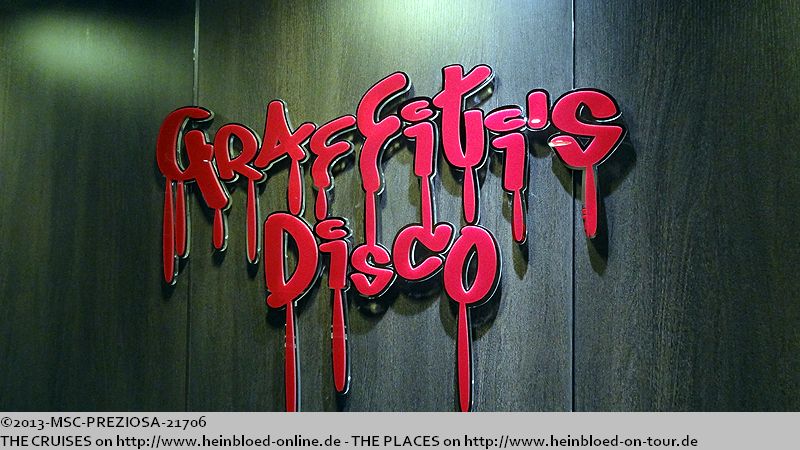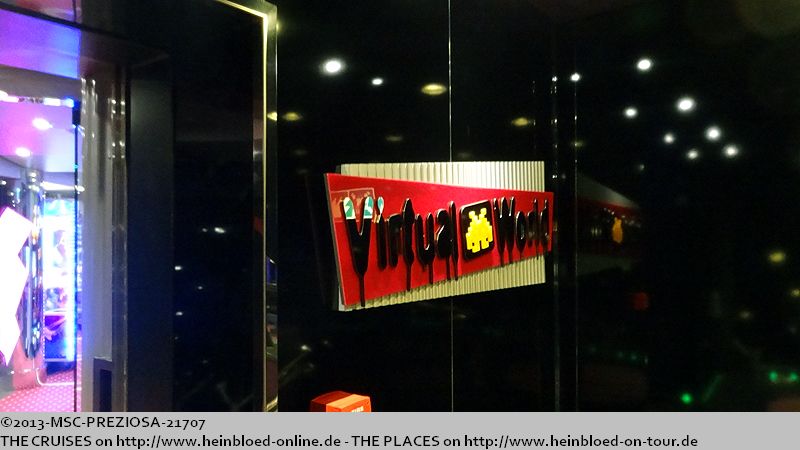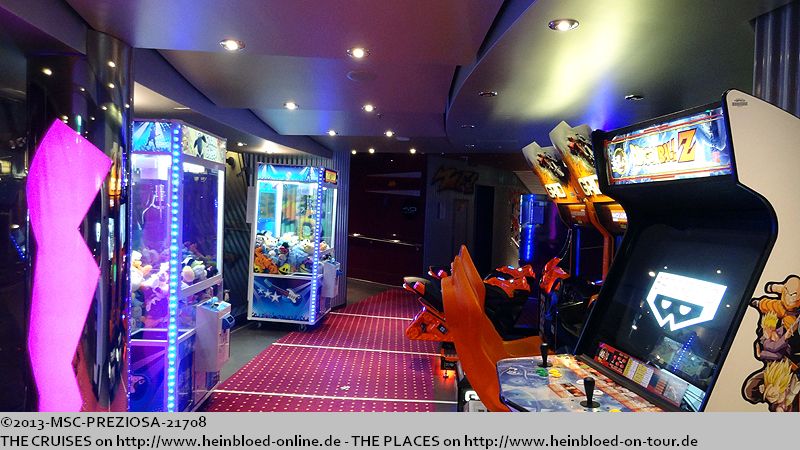 Leider haben wir es dieses Mal nicht geschafft ins 4D-Kino zu kommen. Das war echt gut damals auf der MSC FANTASIA.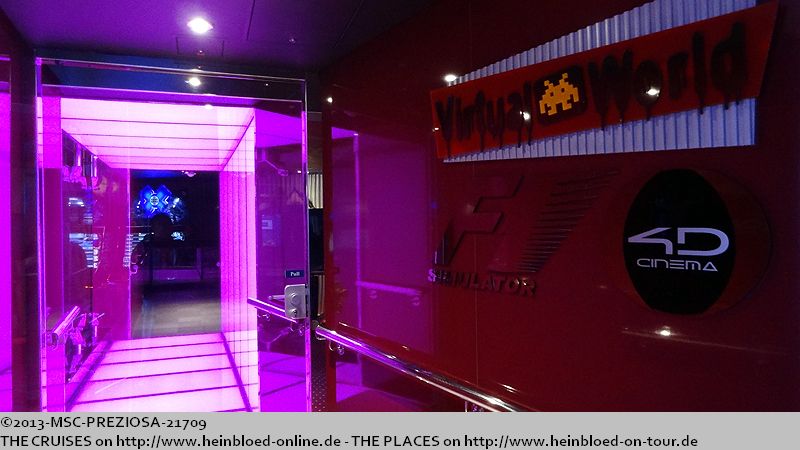 Unfortunately we did not make it to see the 4D-Cinema. That was very good on MSC FANTASIA.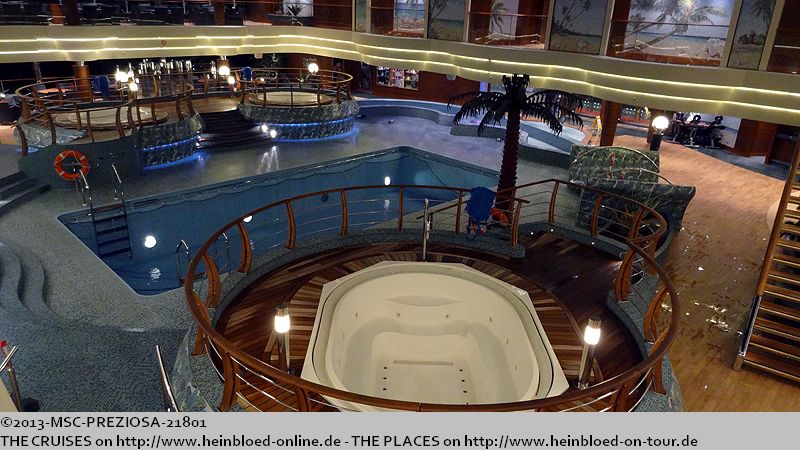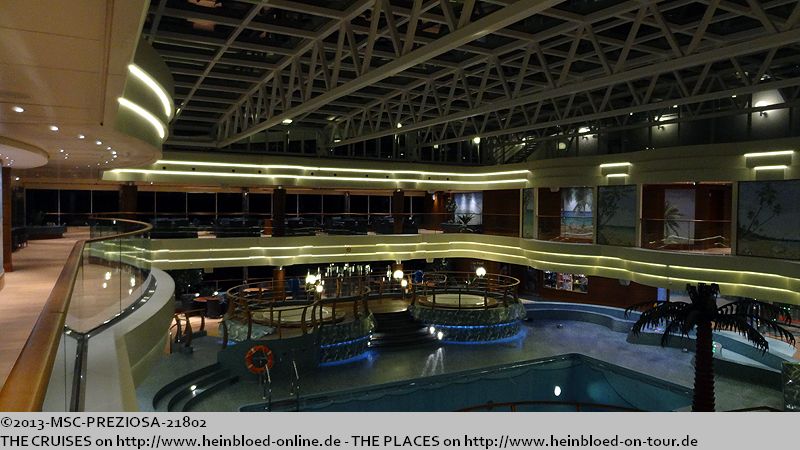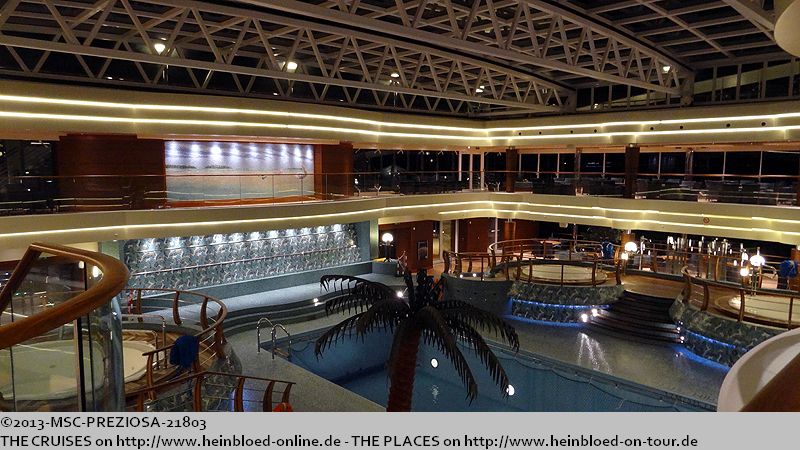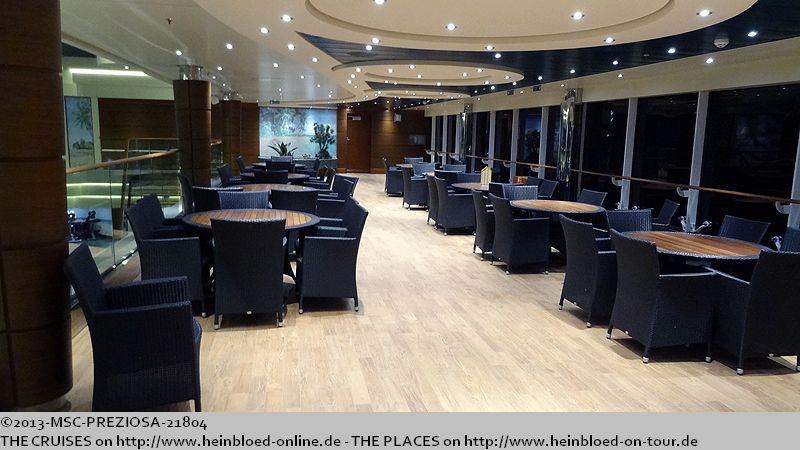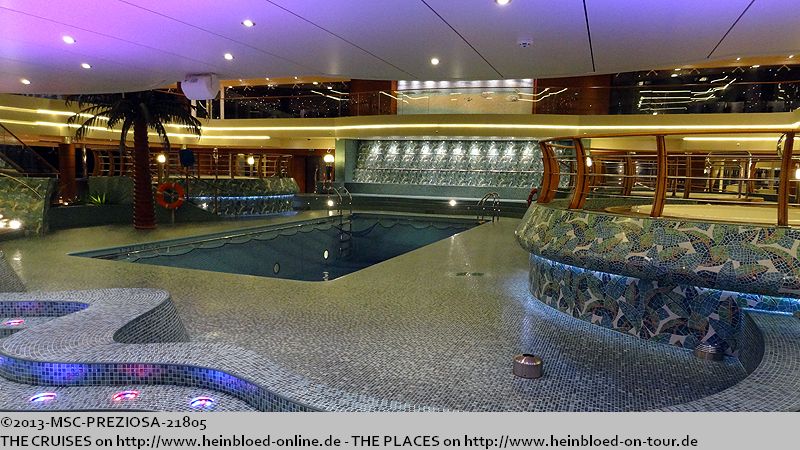 Danach geht es mal in den Spa gucken.

Then I went checking the Spa.

As before: Only here you can have a look forward if you do not stay at the Yacht Club.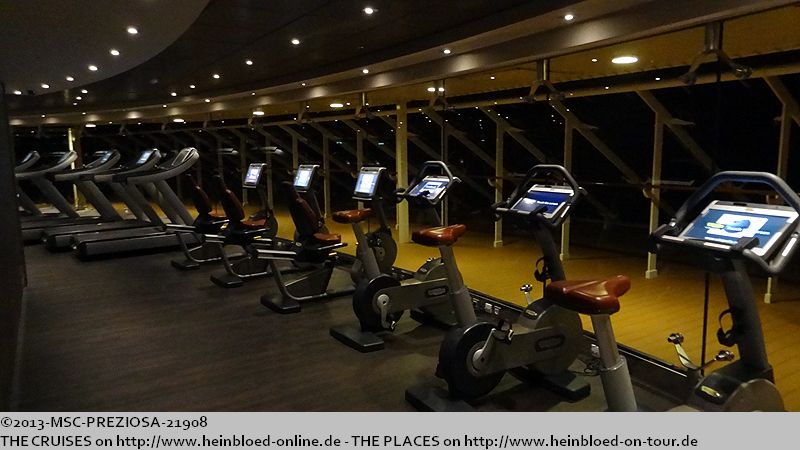 Nach wie vor gilt. Nur hier kann man nach vorne gucken, wenn man nicht im Yacht Club residiert.
An der Seite gibt es eine Tür, die auch raus führt.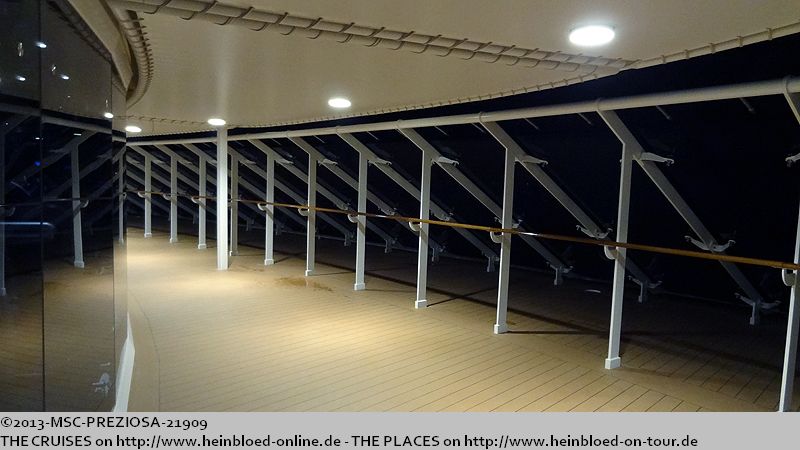 At the side you find a door which let you walking out.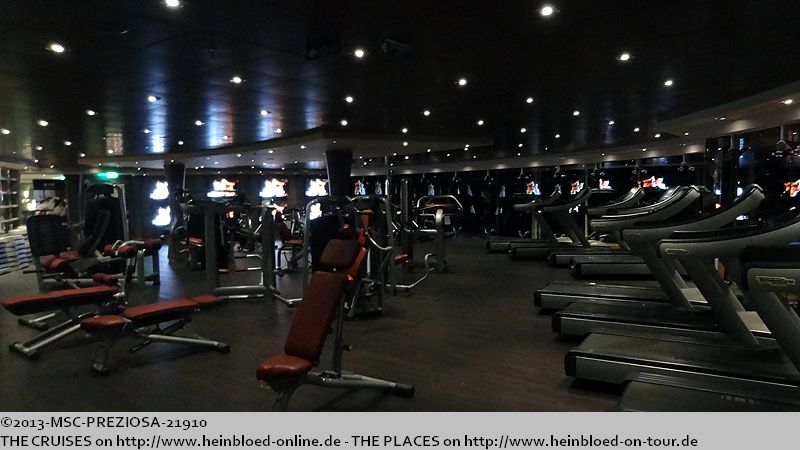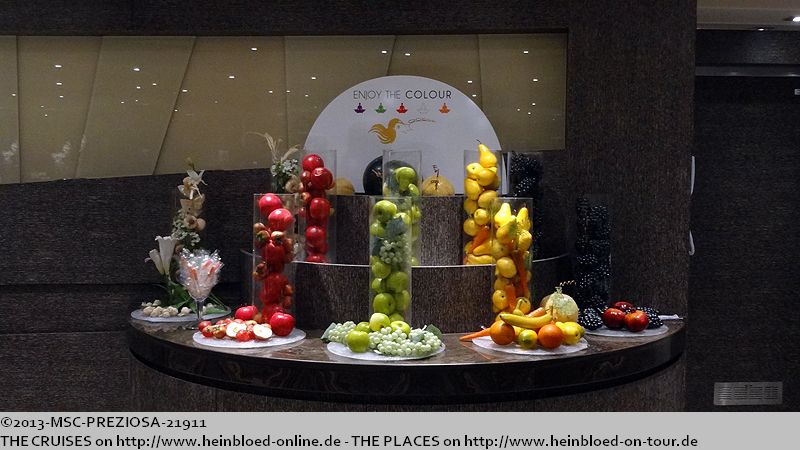 Some like it hot: 19.00 EUR (2013) for one hour sauna...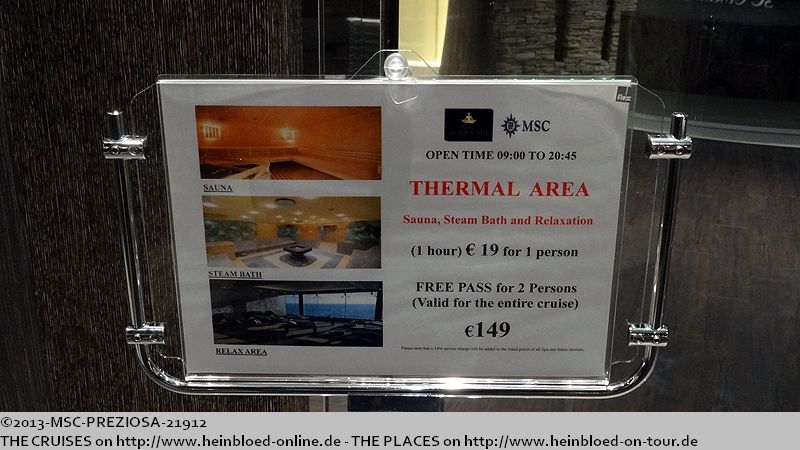 Ganz schön heiße Preise: 19,00 EUR (2013) für eine Stunde Sauna...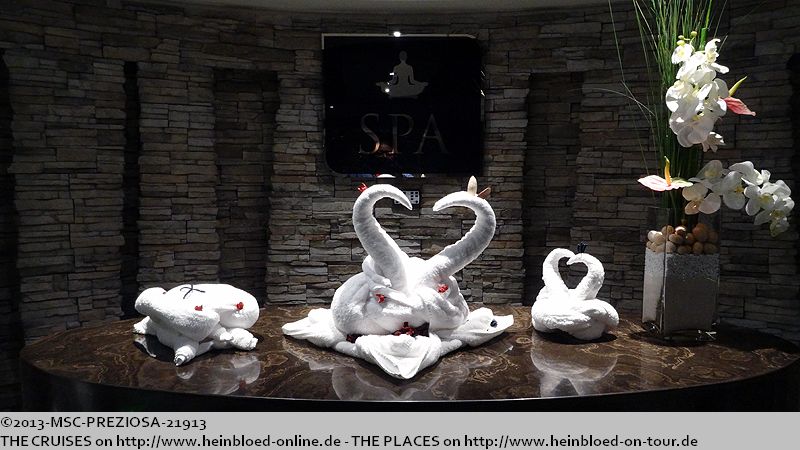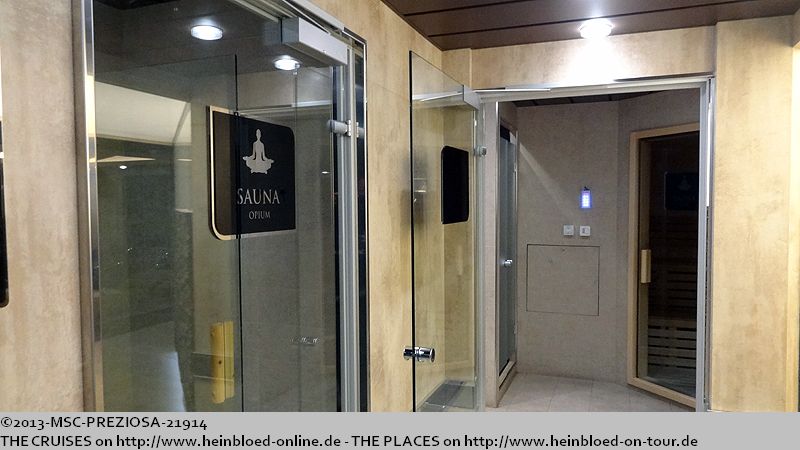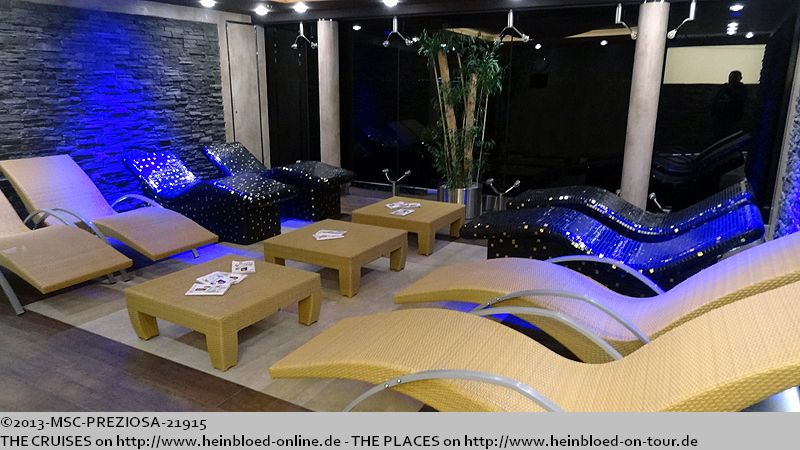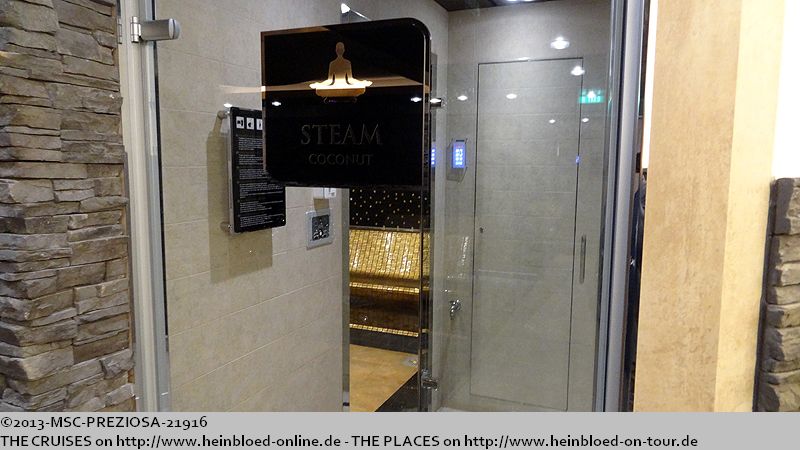 Viele Saunen - nur wenig Platz zum zwischendurch ausruhen...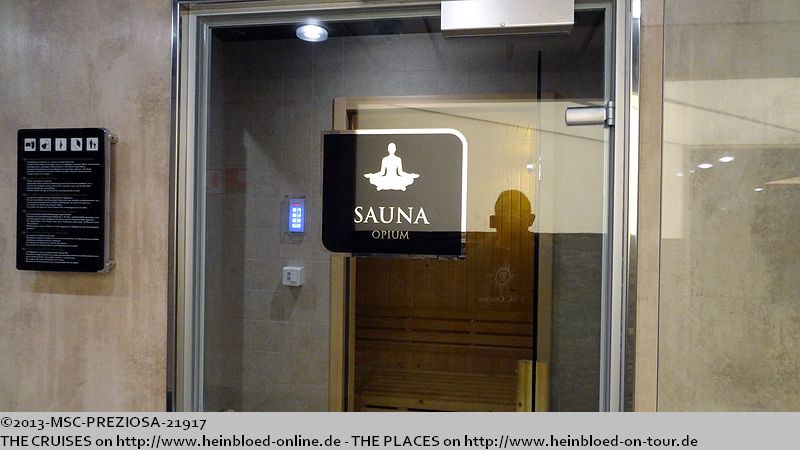 Many saunas - but only little space for taking a rest.

Here was the access to the Yacht Club but without a card, I could not get in.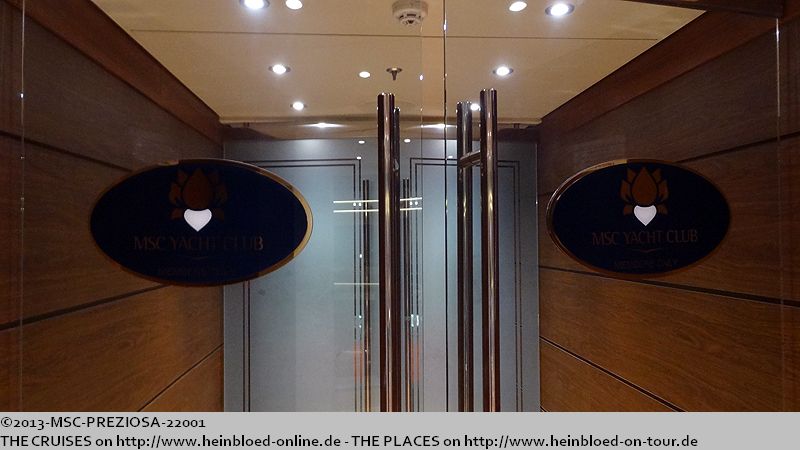 Hier geht es in den Yacht Club, aber ohne Karte komme ich nicht weiter.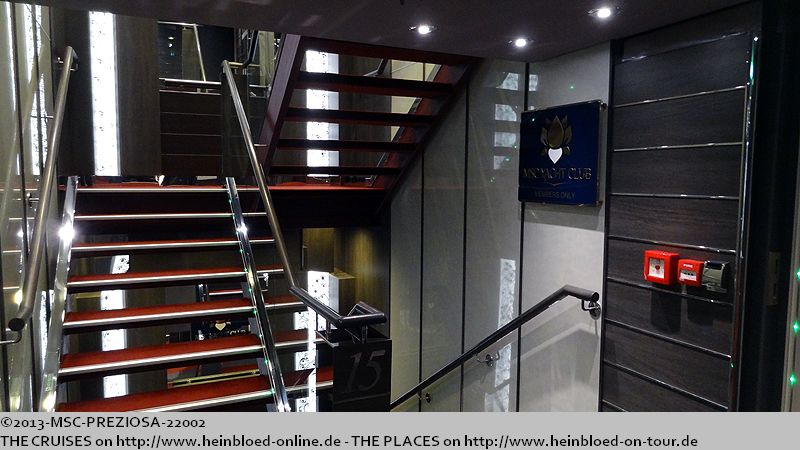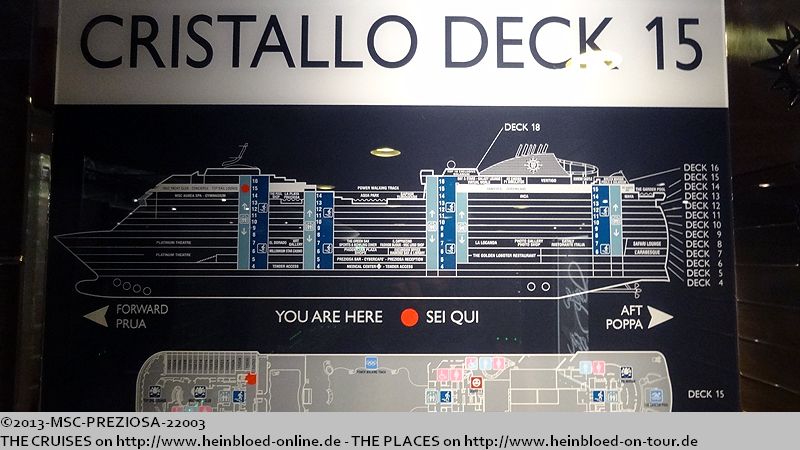 Die anderen Reisen in diesem Blog/
The other voyages in this blog: