Sorry - but my first blogs were only published in German. Therefore please use a translator service like with Google to get a rough idea what I wrote then. Thanks for understanding.

Da die Kreuzfahrt elf Nächte lang war, wird der Übersichtlichkeit wegen die Wiedergabe des damaligen Reiseberichtes wie ein Blog aufgebaut. Auf die Übertragung der Beiträge anderer Mitglieder im Thread wurde verzichtet.

Der Thread kann jedoch hier eingesehen werden:
https://www.cruisereviews.com/forum/der-rest-der-kreuzfahrtwelt/35814-rollcall-msc-musica-07-18-01-2007-ab-genua.html
11.01.2007:

Kalimera aus Piräus,
das frühe Aufstehen um 05.30 Uhr hat sich gelohnt.
Man wird von einer Flotte von Kreuzfahrtschiffen begrüßt und ich grüße euch aus Piräus und möchte ich mit euch folgende meiner Blicke, die ich ergattern konnte, teilen:
1. SEA DIAMOND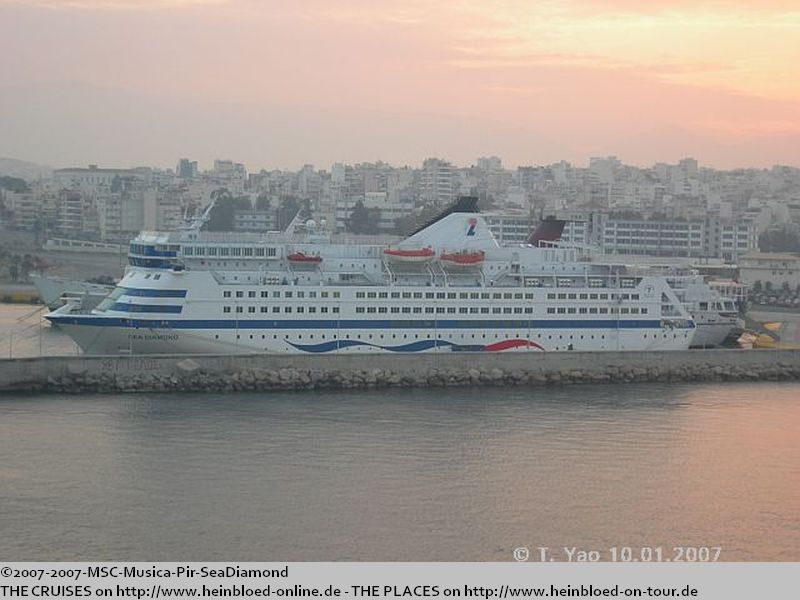 2. OCEAN COUNTESS (vormals LILI MARLEEN - mein Tag ist gerettet - aber ich bin doch sehr enttäuscht, in welchem Zustand sie ist.)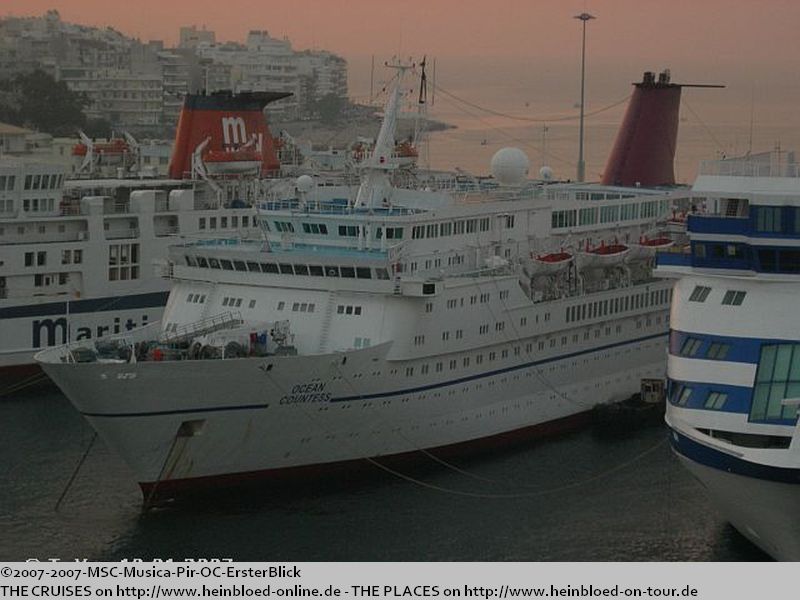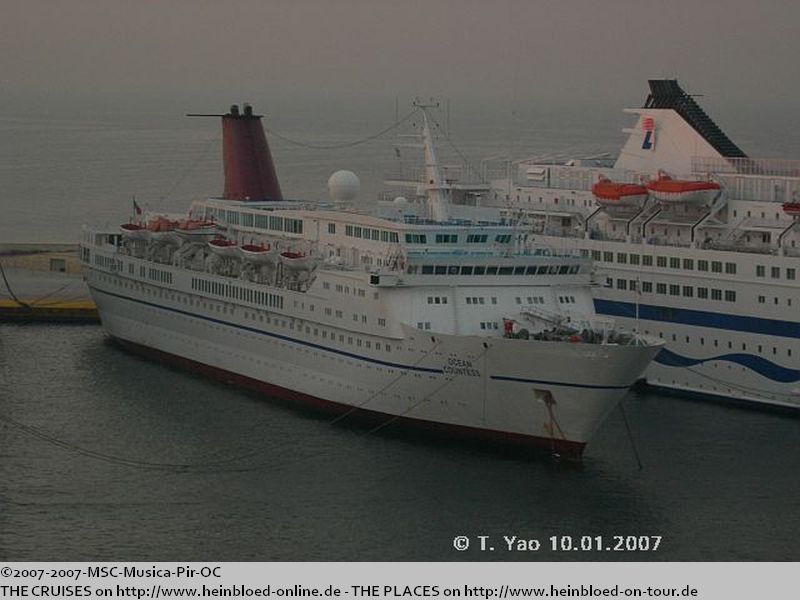 3. CALYPSO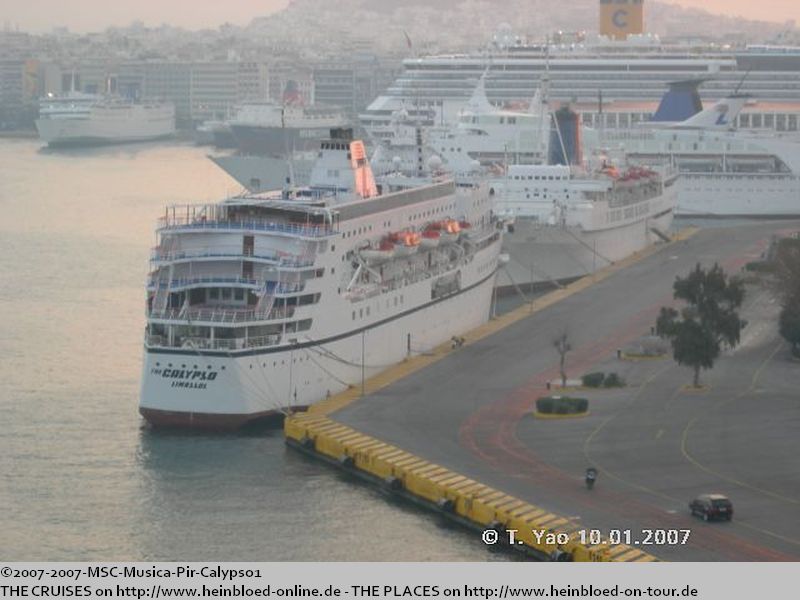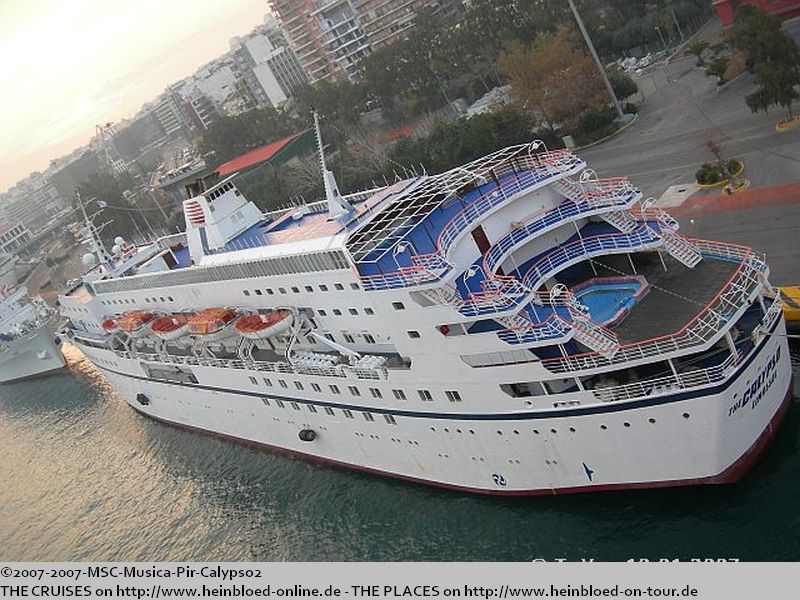 4. IVORY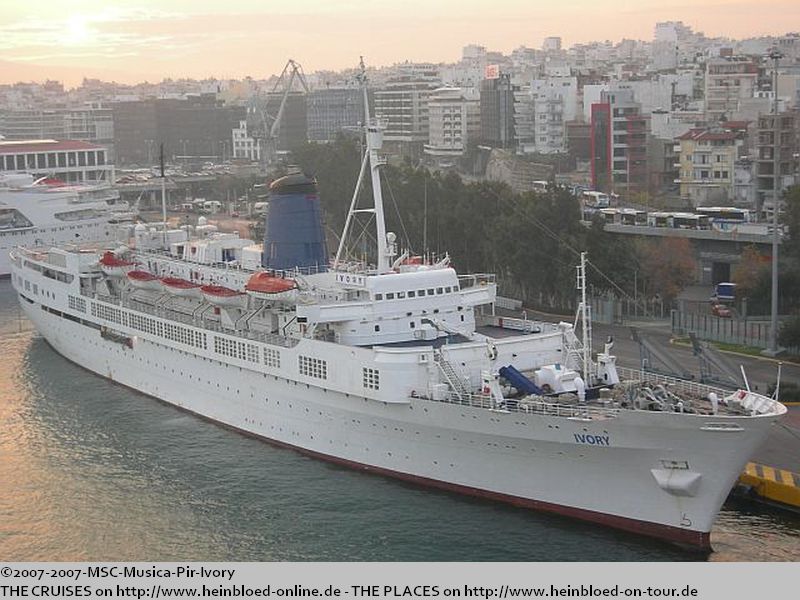 5. PERLA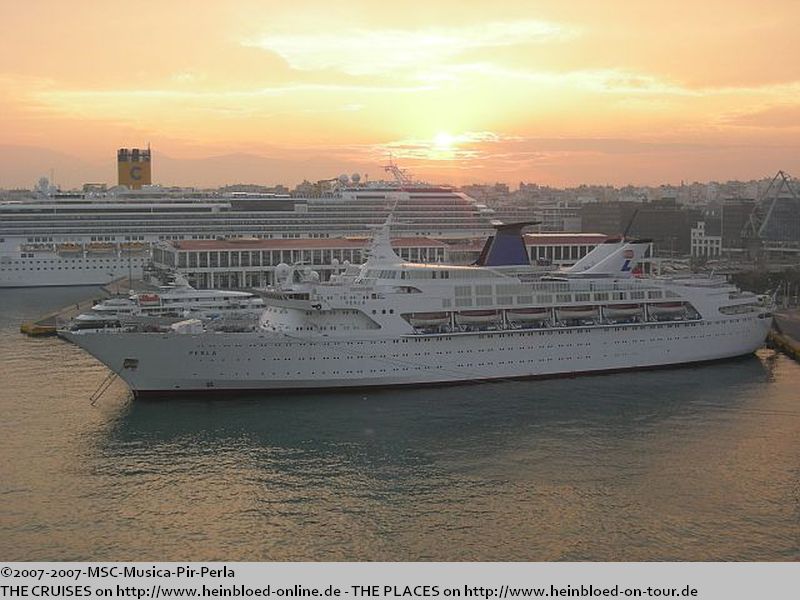 6. OCEAN MONARCH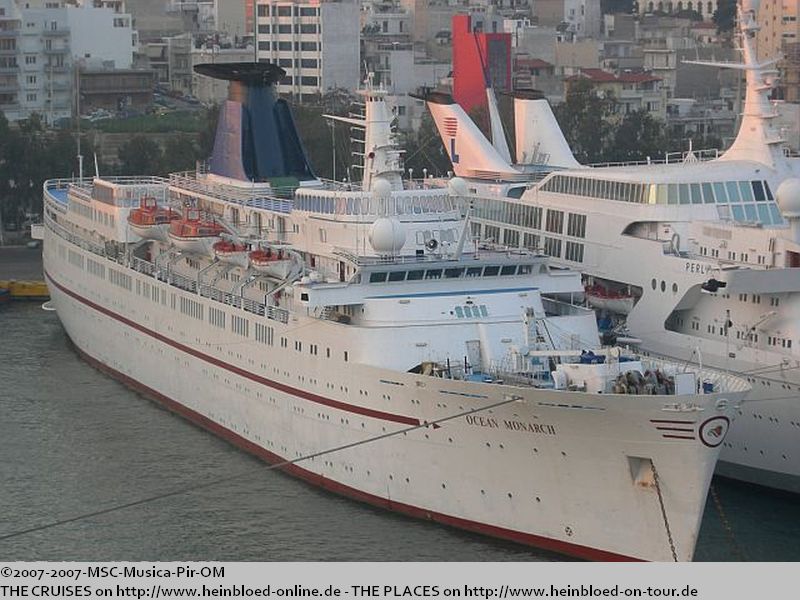 7. COSTA CONCORDIA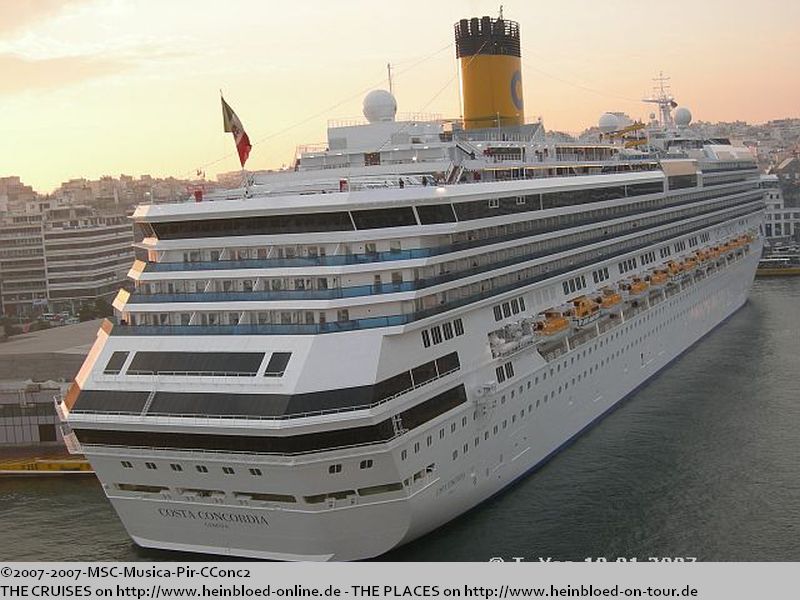 Ist das kein Eldorado???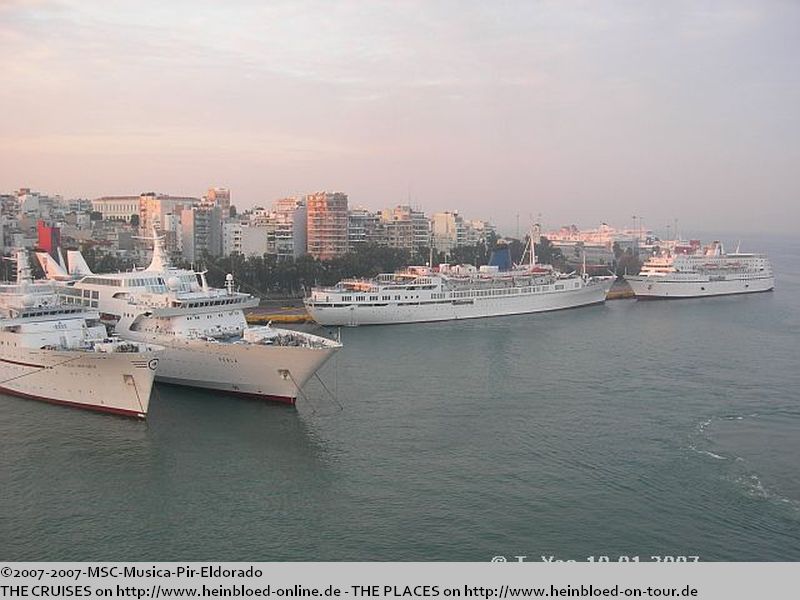 Ich liebe Piräus!!!
Liebe Fährschiff-Gemeinde: Sorry, zu Hause werde ich auch noch ein paar Bilder von Fähren einstellen.
Gruß
HeinBloed
Im Rahmen der Überarbeitung und des Umzugs der Seite wurde 2013 noch ein weiteres Kreuzfahrtschiff entdeckt:
8. HERMES