Scroll down for English explanations - alternates with German explanations.

Schon wieder Vorfeld.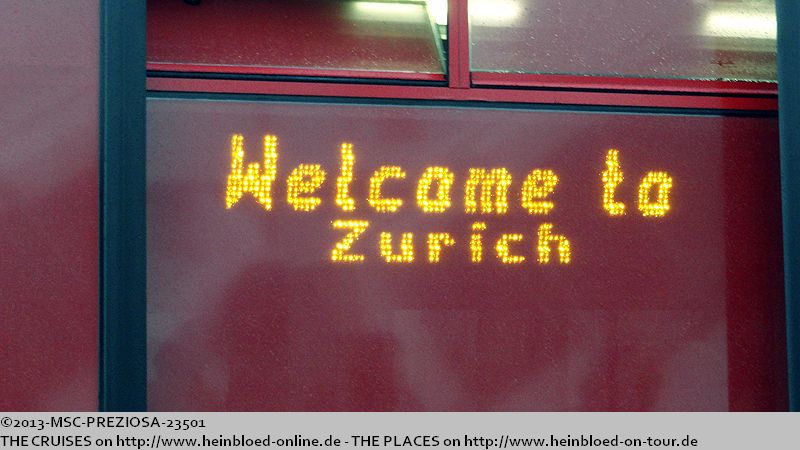 Again airfield.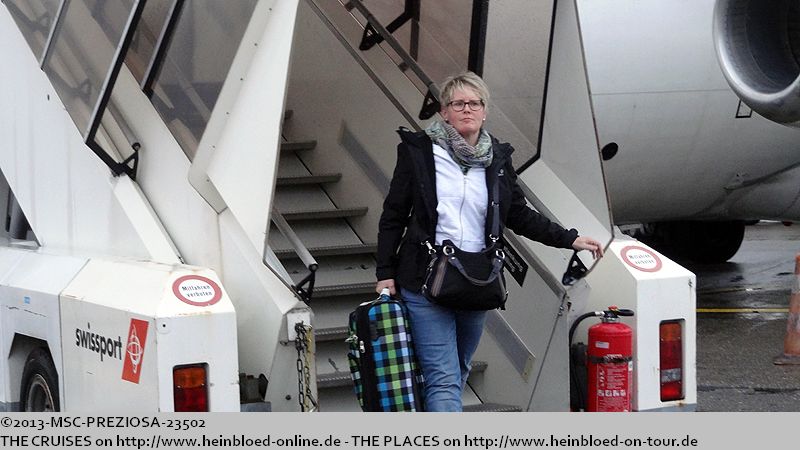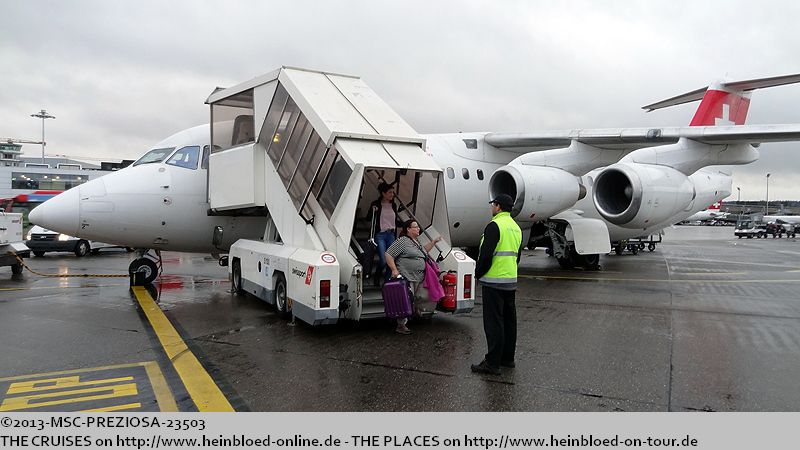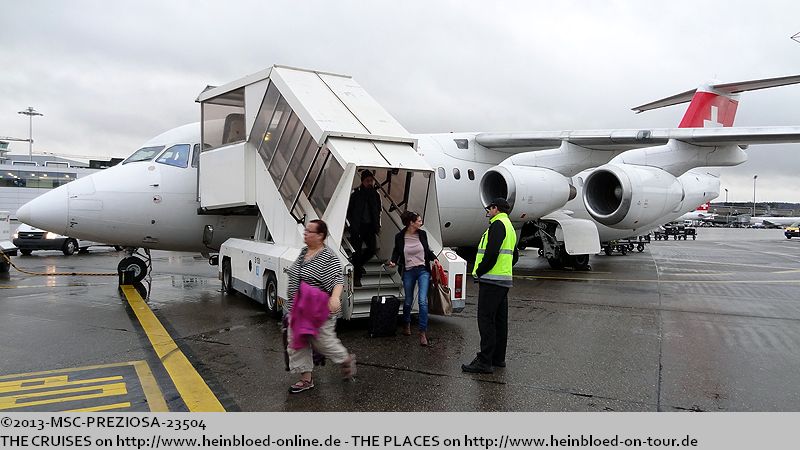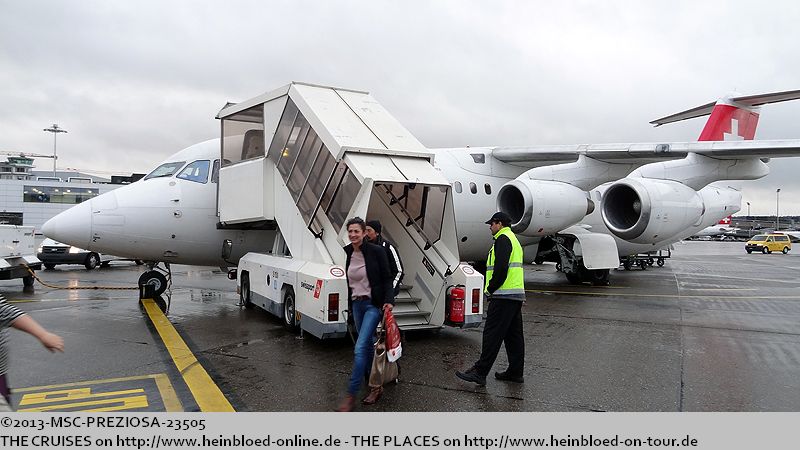 We went to the Uppderdeck Restaurant.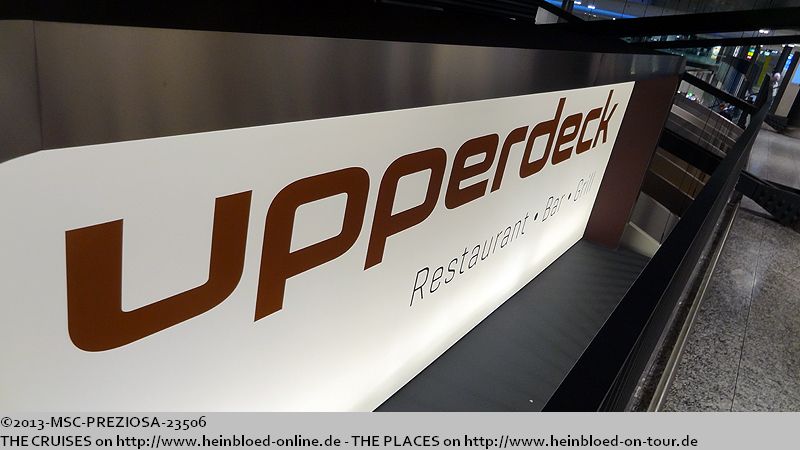 Wir gehen ins
Upperdeck Restaurant
.
Manche haben nicht bemerkt, dass die Rolltreppe nicht zum Restaurant führt.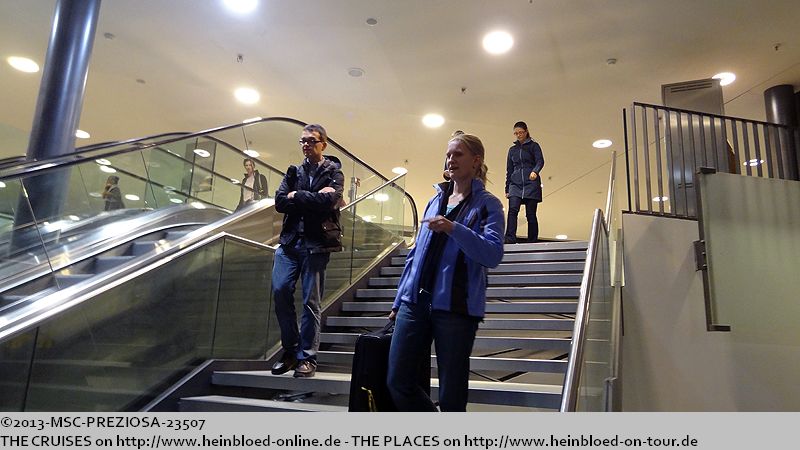 Some did not notice that the escelator will not take them to the restaurant.

So we made a turn to the restaurant while the others headed downwards.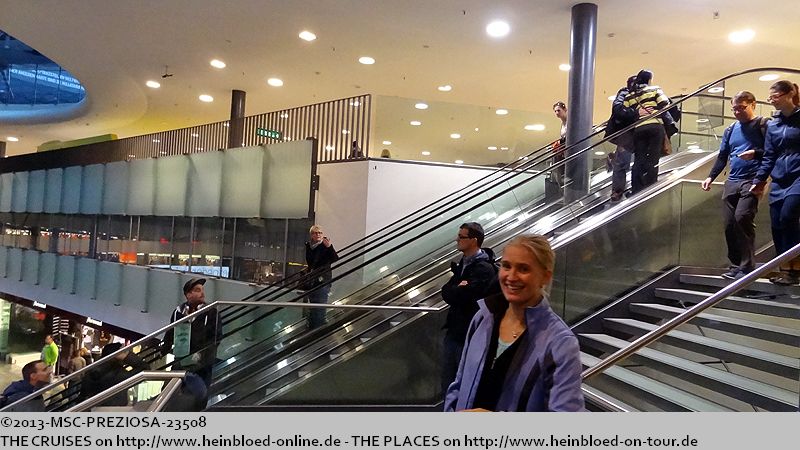 So biegen wir ab zum Restaurant und andere fahren weiter...
Hier werden wir schon von einem weiteren Kollegen und seiner Frau erwartet, der vor einigen Jahren einen Schlaganfall hatte, und seitdem zu Hause ist.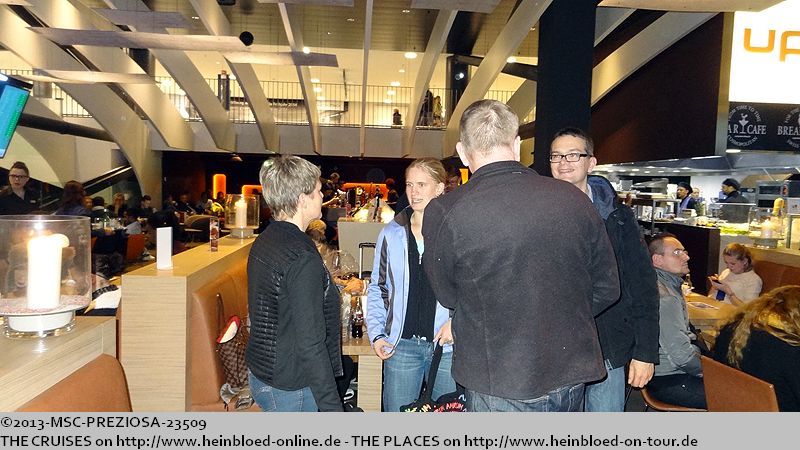 Here we were expected by another collegue and his wife who had a stroke and stays at home since then.

As many of us have a great connection to him we looked forward to meet him for 1 1/2 hours.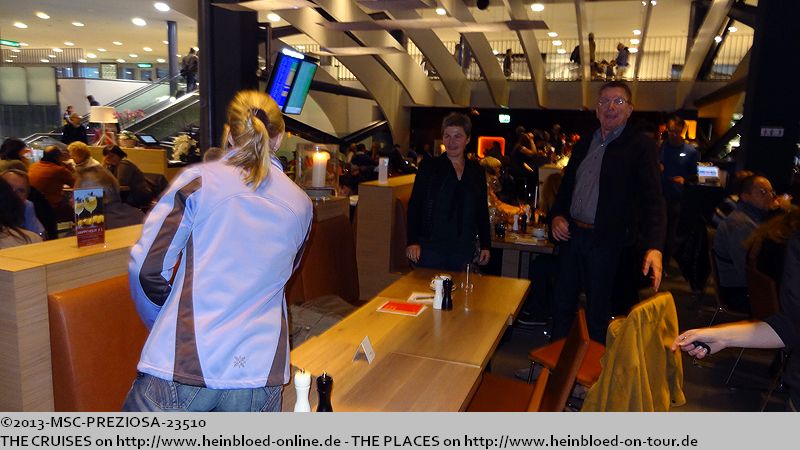 Da wir aber noch eng mit ihm verbunden sind, freuen wir uns, dass wir uns hier für 1 1/2 Stunden treffen können.
Herr Kreml war damals mit uns auch auf der DELPHIN und DELPHIN VOYAGER mit.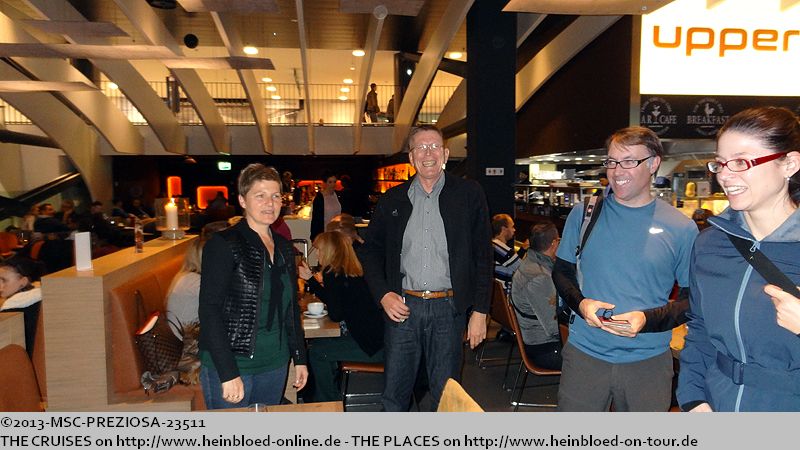 Mr Kreml was with us on DELPHIN and DELPHIN VOYAGER.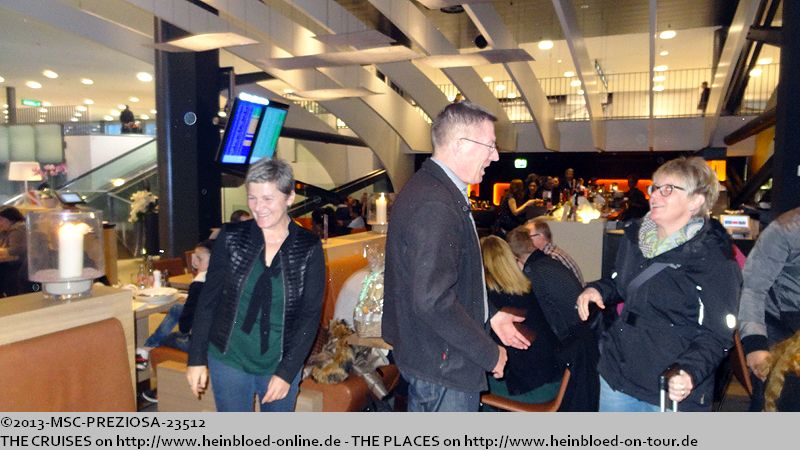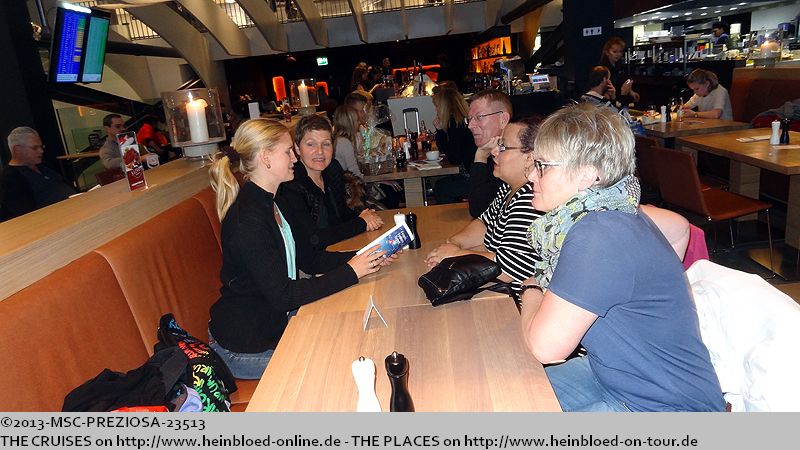 As Bruno and Richard did know him very well and I see him occasionally when I have some business at our South German production site I let them sit at the other table.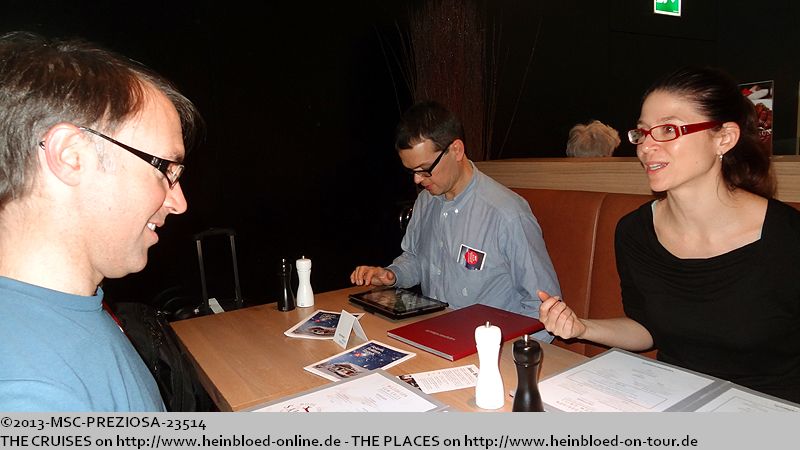 Da Bruno und Richard ihn kaum kennen und ich ihn auch mal sehe, wenn ich zwischendurch an unserem Produktionsstandort in Süddeutschland bin, überlasse ich den anderen den Tisch.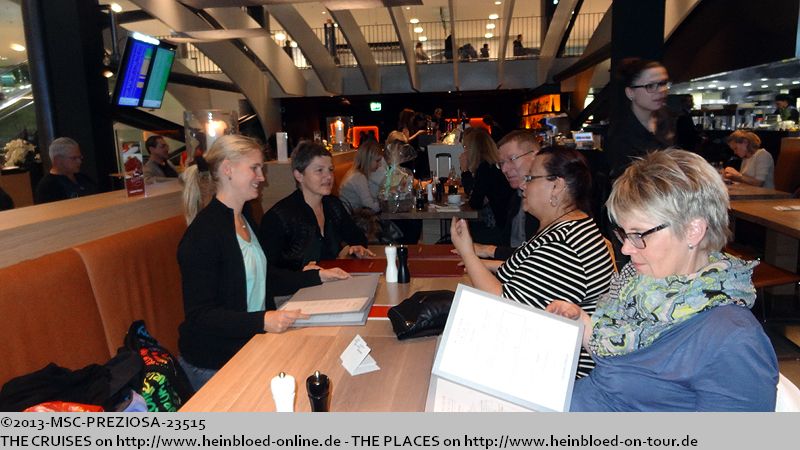 Pure Angus Beef...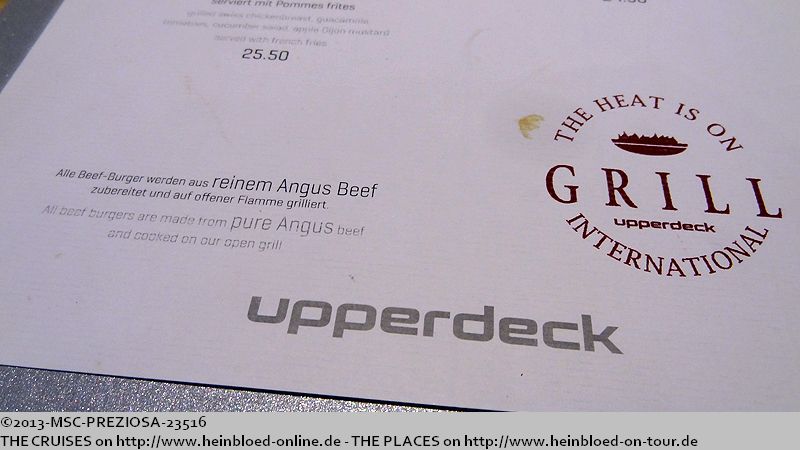 Reines Angus Beef...
Das sind etwa 22,00 EUR (2013) pro Burger...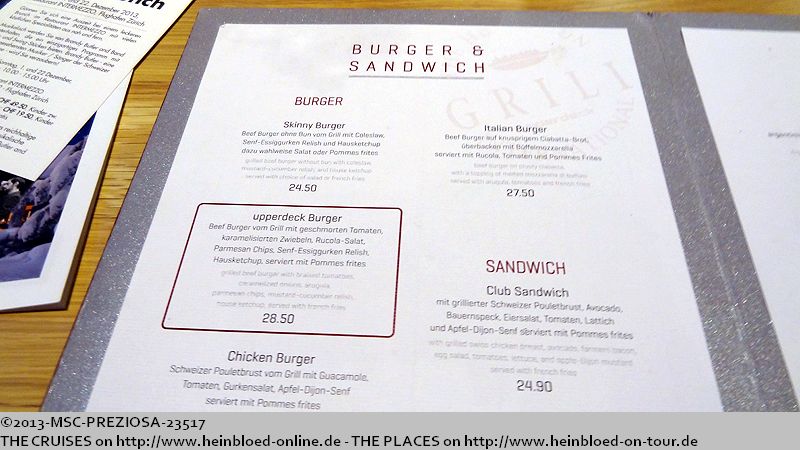 It was about 28.00 USD (2013) per burger...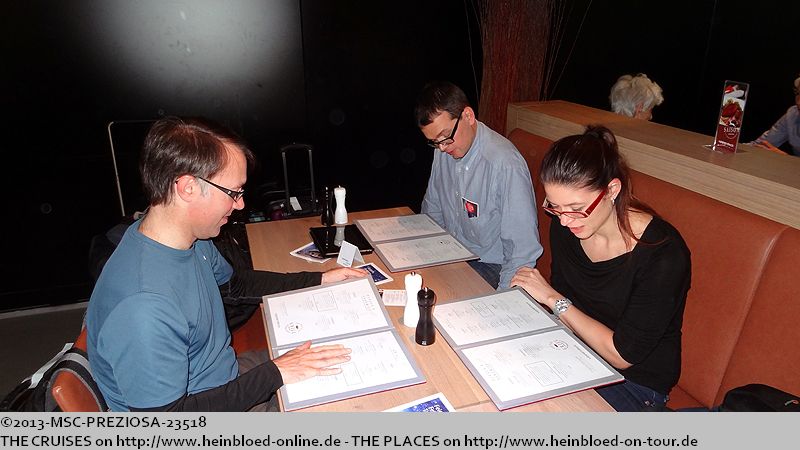 Es ist aber alles Schweizer Fleisch (sehr viel beser) und wie man sieht alles frisch.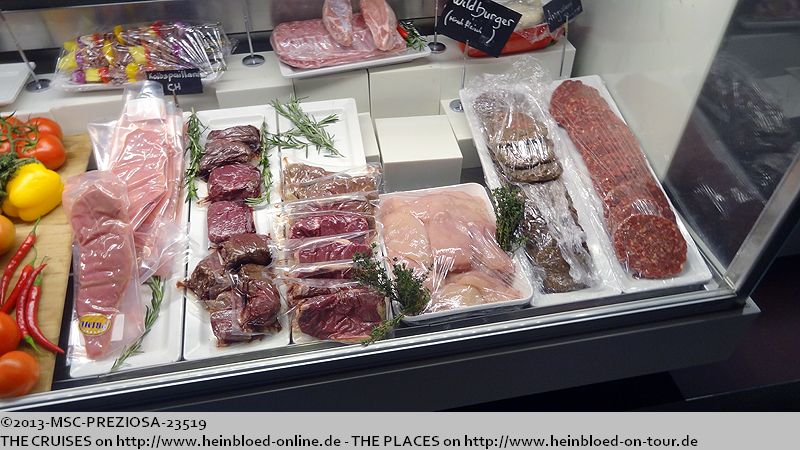 It was Swiss beef (much more better quality) and as you could see everything was fresh.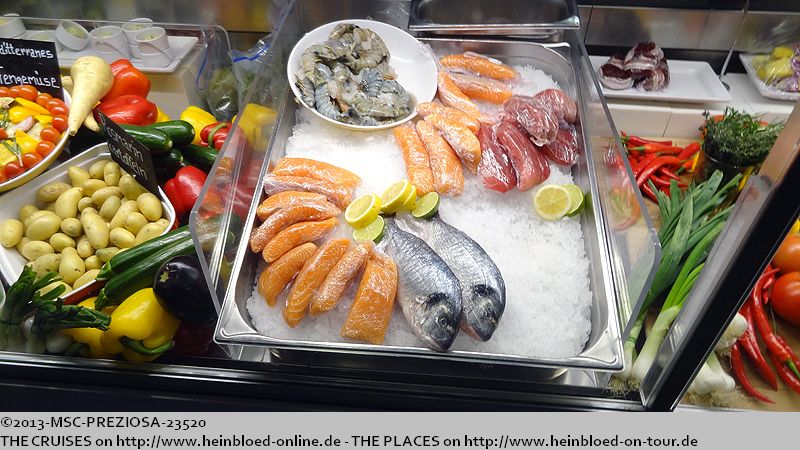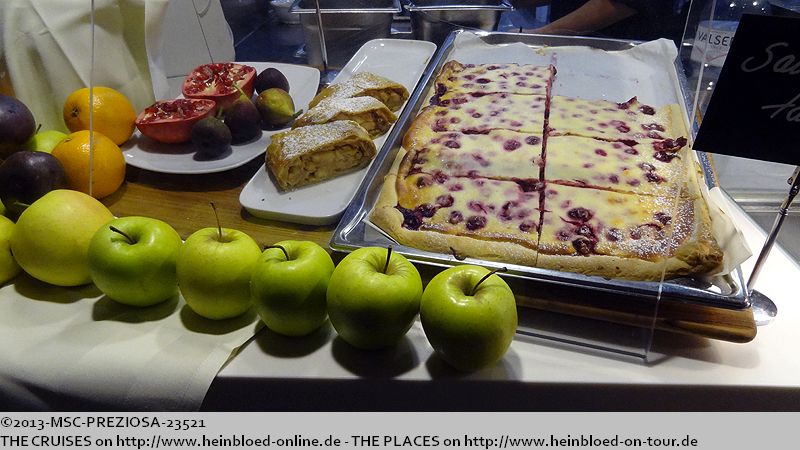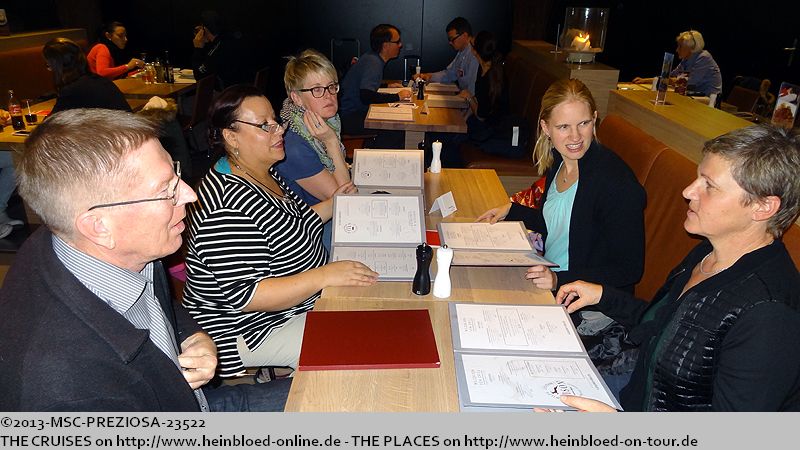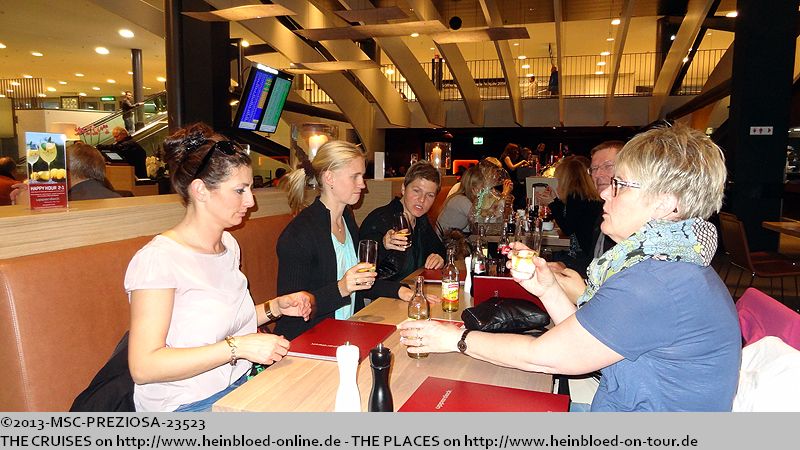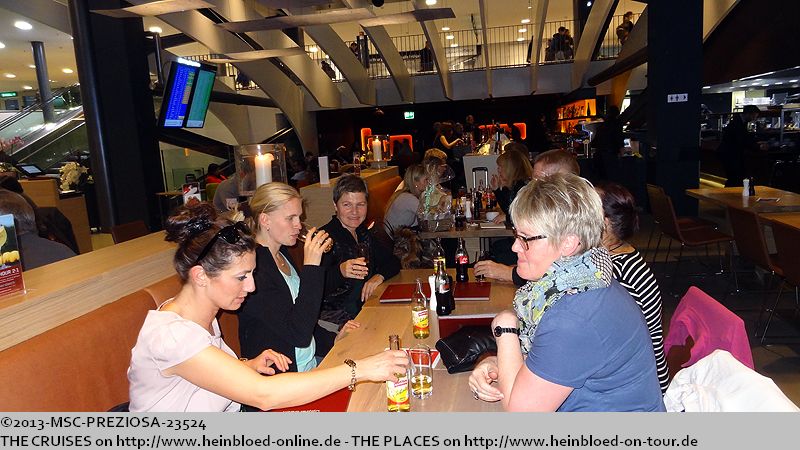 Weil ein Getränk fehlt, stößt Richard kurzerhand mit dem Pfefferstreuer an.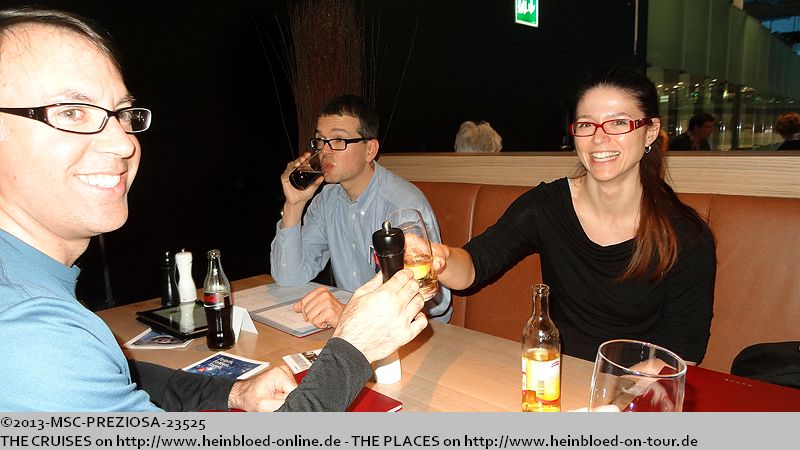 Because one drink was missing Richard cheered with the pepper mill.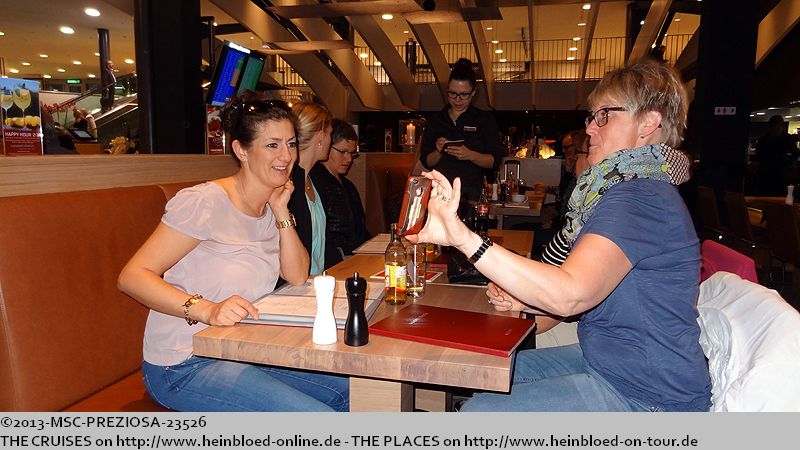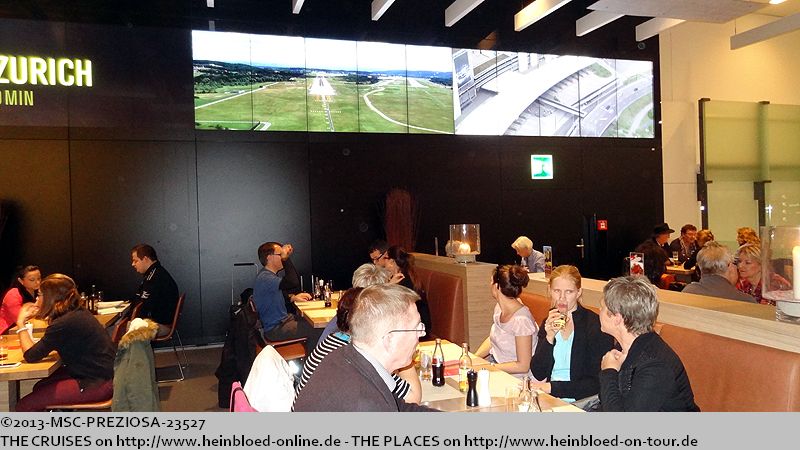 The bread and the chutney were very good too.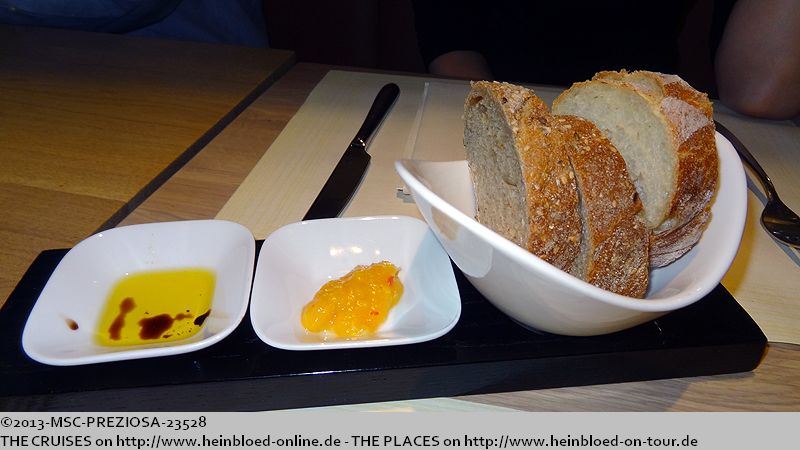 Auch das Brot und das Chutney schmecken richtig gut.
Mein upperdeck Burger.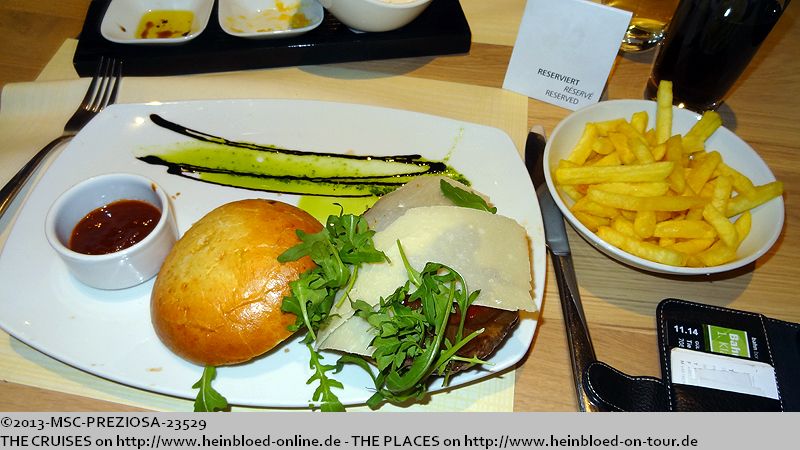 My Upper Deck Burger.

Yum Yum...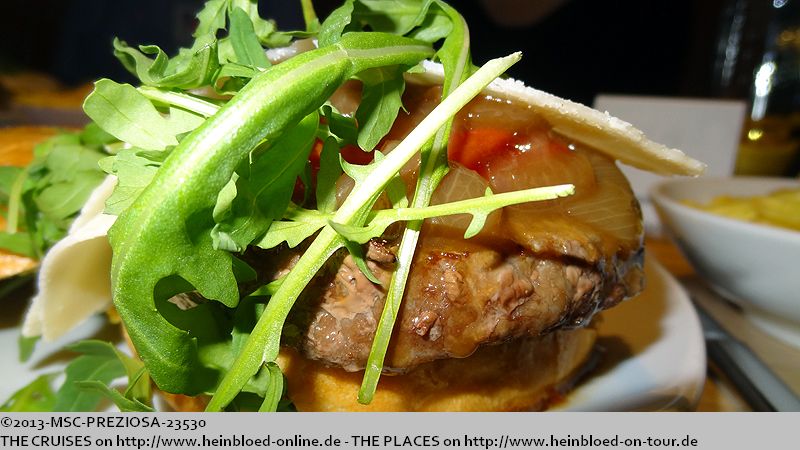 Yum Yum...
Andere hatten den Italian Burger mit echtem Büffel-Mozzarella. Den hatte ich hier beim letzten Mal und den werde ich auch beim nächsten Mal wieder nehmen. Der ist noch ein Schlag besser. Ein Thunfisch-Tartar passt nicht mehr, obwohl der hier auch sehr gut ist.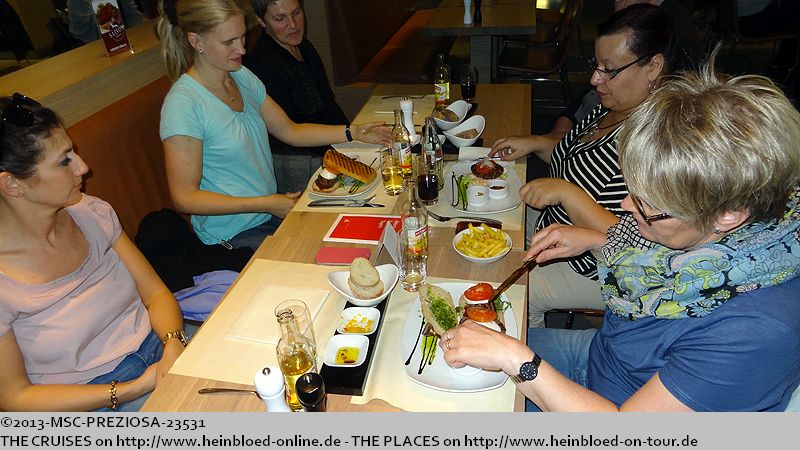 The other had the Italian Burger with real buffalo mozzarella. I had it the last time and I will take it the next time again. It was a little bit better. No more space for a tuna tartare although that was good here too.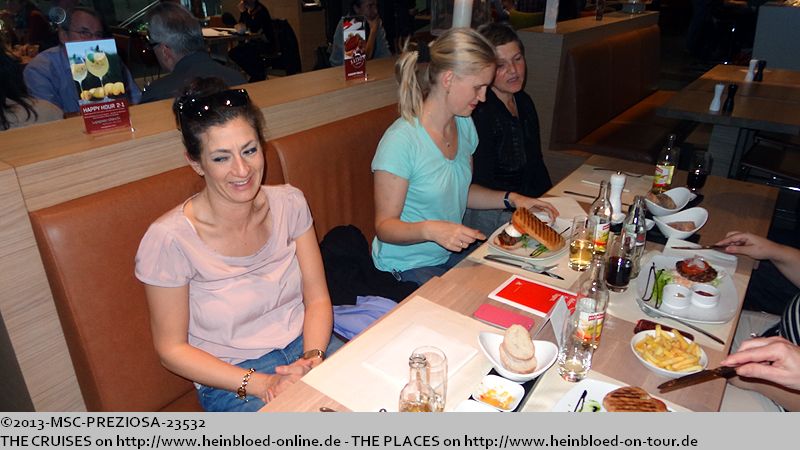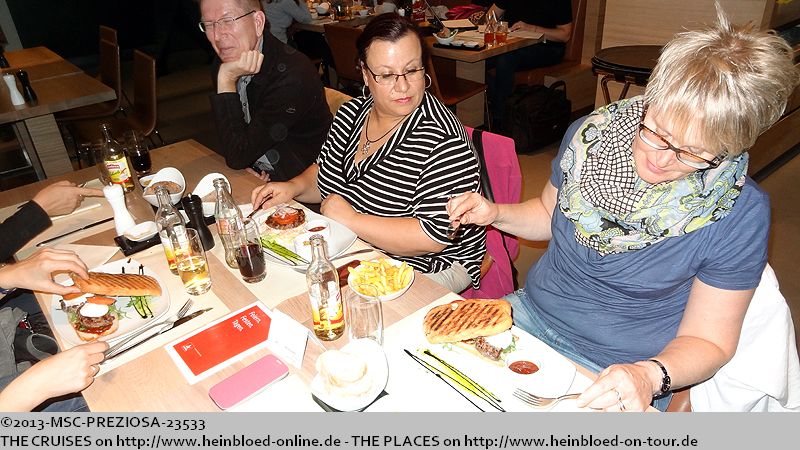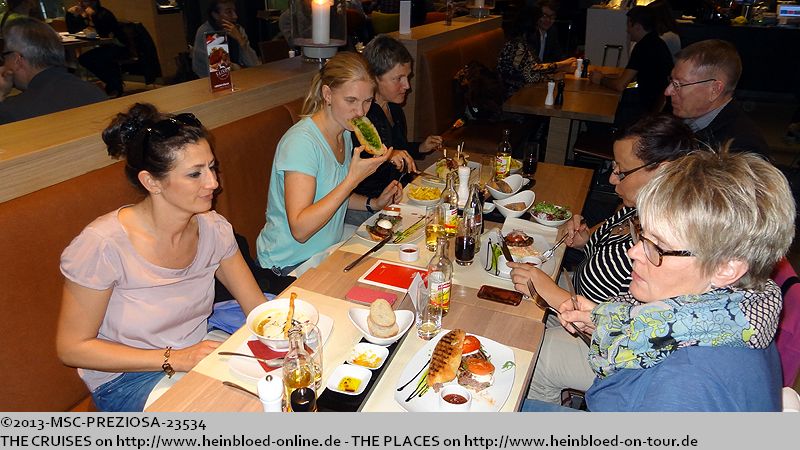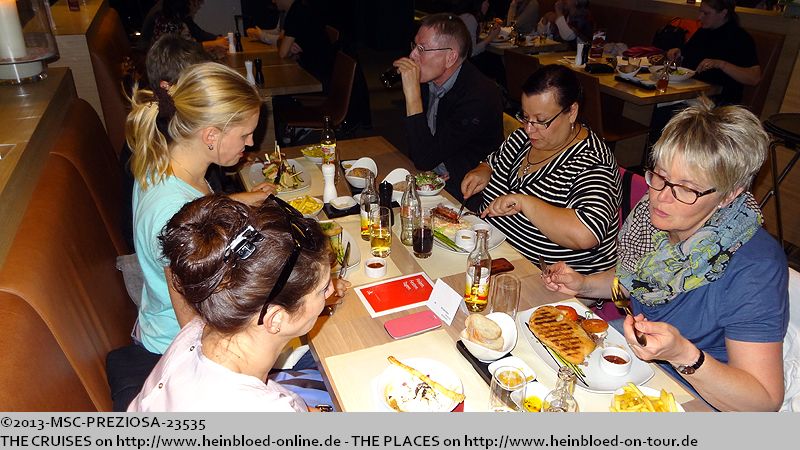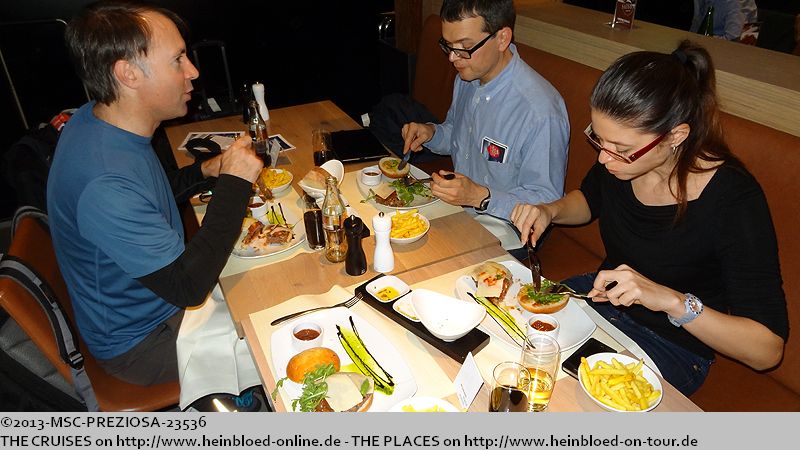 Zum Glück hat das alles für uns gereicht. Das graue ist übrigens ein Wildburger.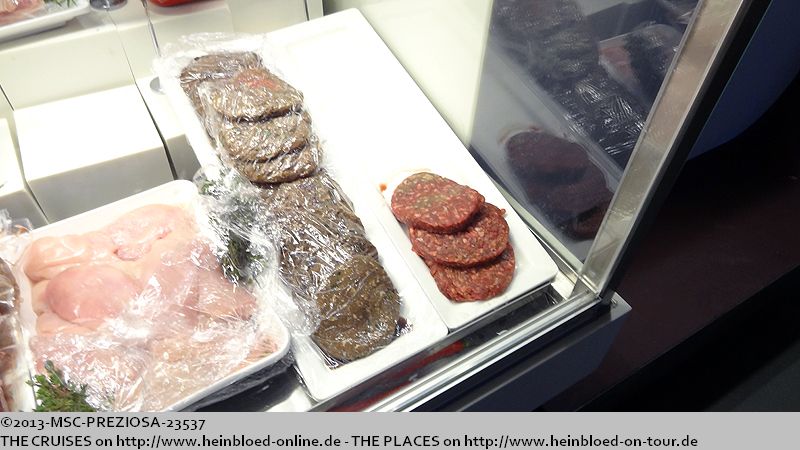 We were lucky that there was enough for us. The grey ones were made of game.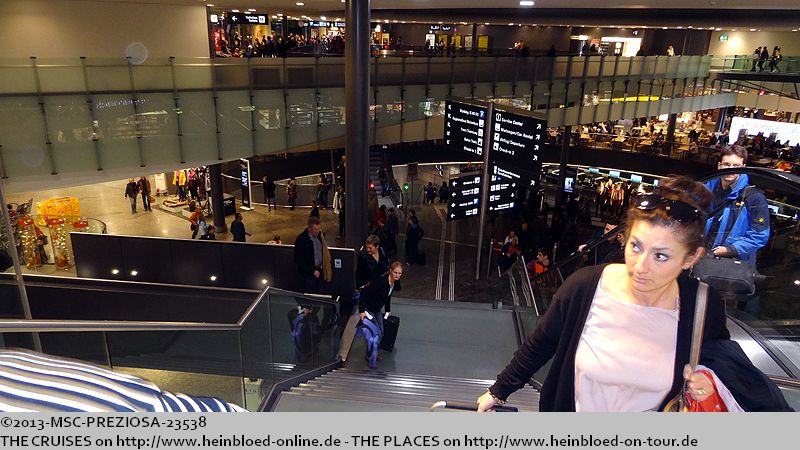 Gegen 18.00 Uhr mussten wir auch weiter.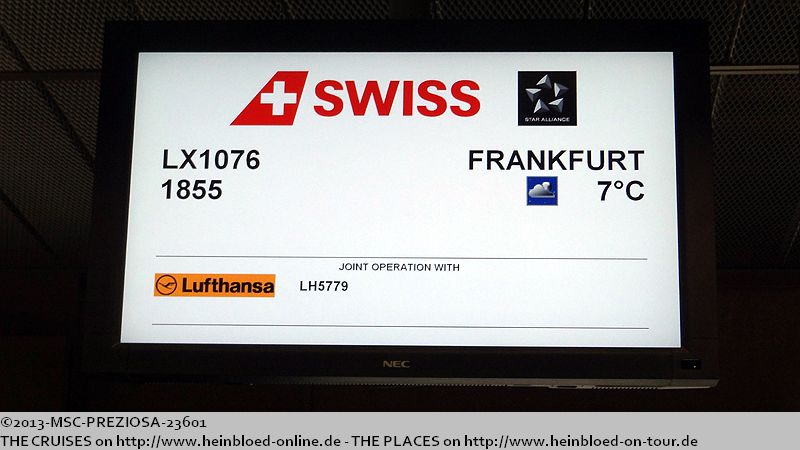 Around 18.00 hrs we need to head on.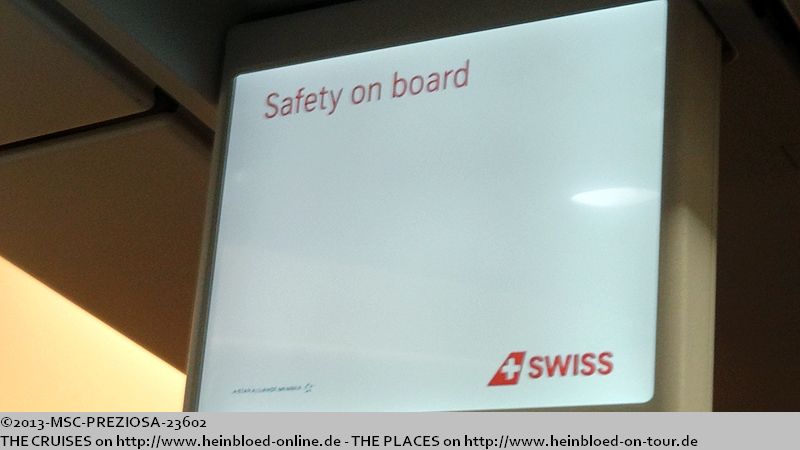 Da die Mädels probieren wollten, ob sie trotz Zugbindung einen Zug früher fahren dürften, habe ich alle auf Gangplätze gesetzt.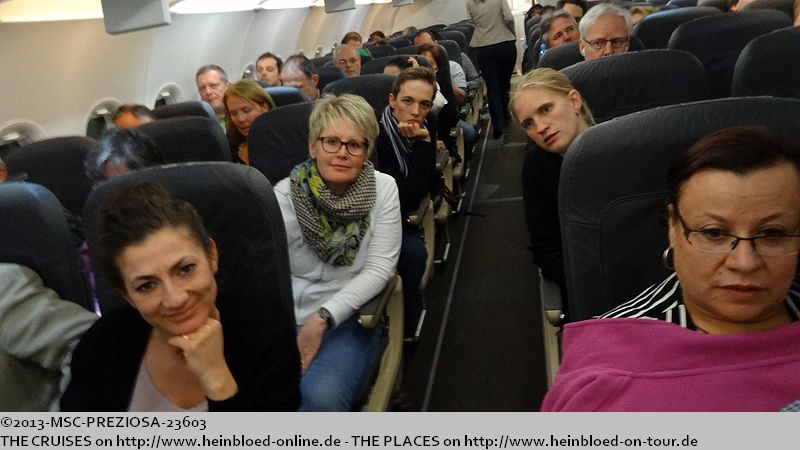 As the girls wanted to try an earlier train although they had no flexible tickets I allocated them to the seats at the aisle.

Only Richard and Mellie sat also inside.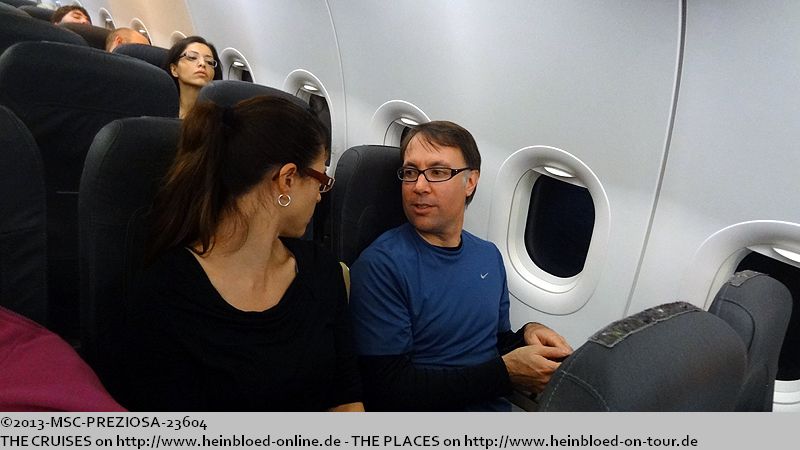 Nur Richard und Mellie saßen auch innen.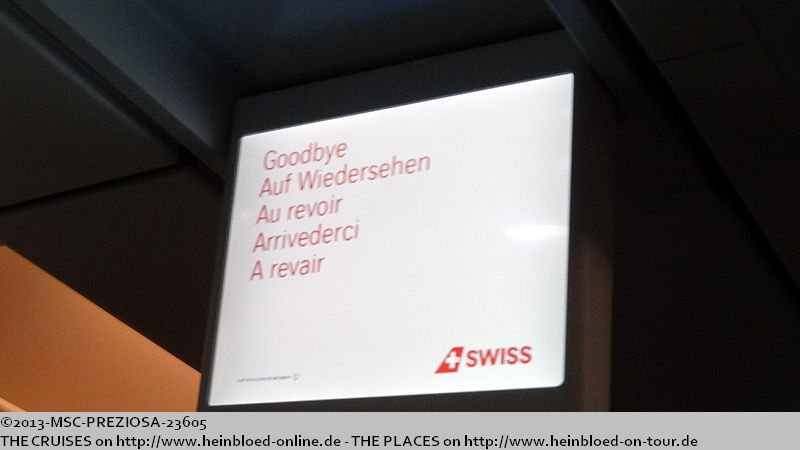 In Frankfurt we arrived at A 30... It could be much harder. So the girls ran immediately away to the long distance train station.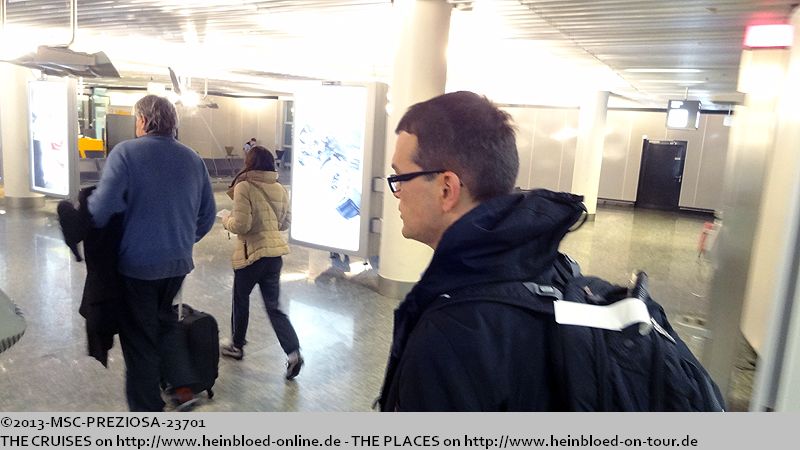 In Frankfurt kommen A 30 an... Es hätte uns schlimmer treffen können. So laufen die Mädels direkt zum Fernbahnhof.
Wir erreichen das Gepäckband gegen 20.18 Uhr. Irgendwie sind wir in einer nagelneuen Halle in 1A.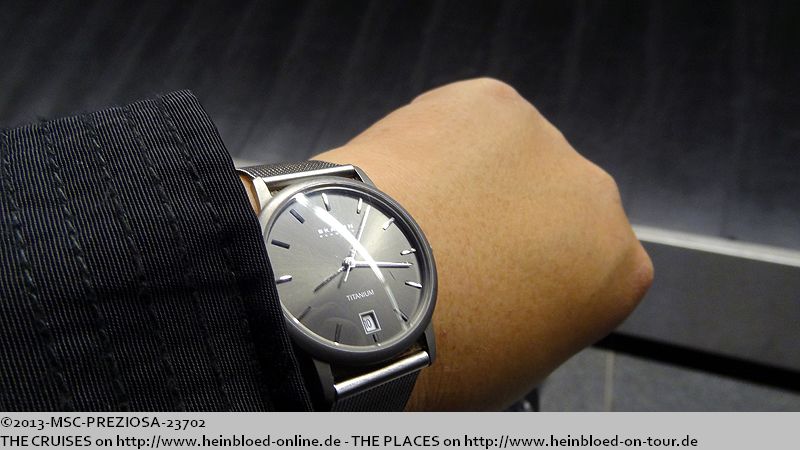 We reached the baggage claim at 20.18 hrs. Somehow it looked here around brandnew in hall 1A.

My bag came immediately.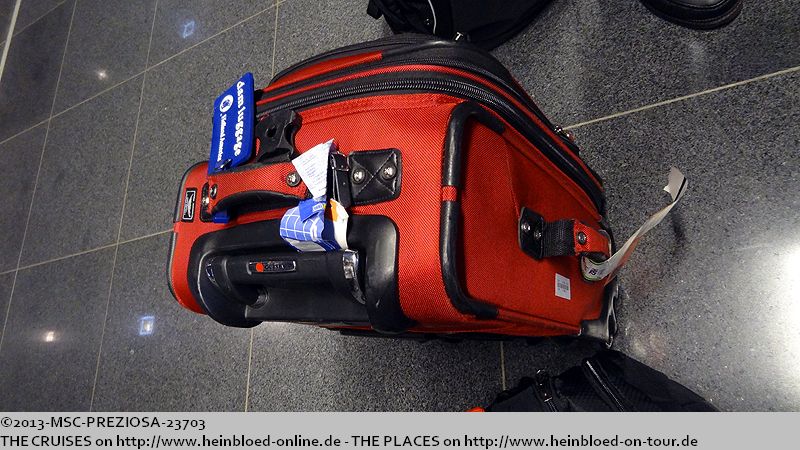 Mein Gepäck kommt sofort.
Die Dame am Check-In in Mailand hat sich geweigert Bruno auch ein Priority Tag dranzumachen, so müssen wir noch 3 Minuten (es können aber bei einem Überseeflug auch mal 15-30 Minuten sein!) länger warten. Außerdem wollte sie, obwohl ihre Schlange leer war, auch niemanden von meiner restlichen Gruppe bedienen. Also nehme ich die letzte Schokolade für die Crew mit nach Hause.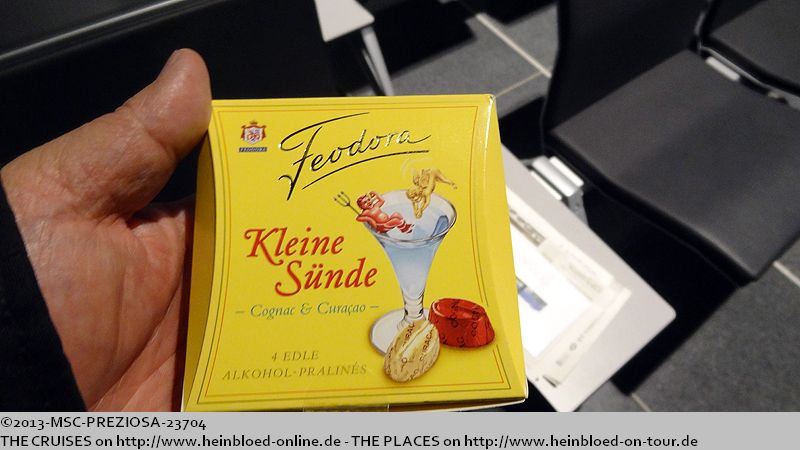 The agent at the check-in Milan refused to add on Bruno's bag a priority mark so we had to wait another 3 minutes (with a long-distance flight it could be easily 15-30 minutes!). Furthermore she refused to help the other group member although nobody was in her queue. So I took home the chocolate for the crew.

Now it was time to say good-bye to Richard and Mellie who need to return to Leverkusen, Germany (close to Cologne / 2 hours by car). We were so quickly with our car that we could see the train arriving at the long distance station. Next day I learned that train manager was so kind to take the girls home. So everyone was right on time in the office. So the next journey COULD start with them... but only if my ENT-doctor and my neurologist will join the cruise... otherwise it would be very hard for me to survive... My nerves... Still waiting that my tinnitus would disappear...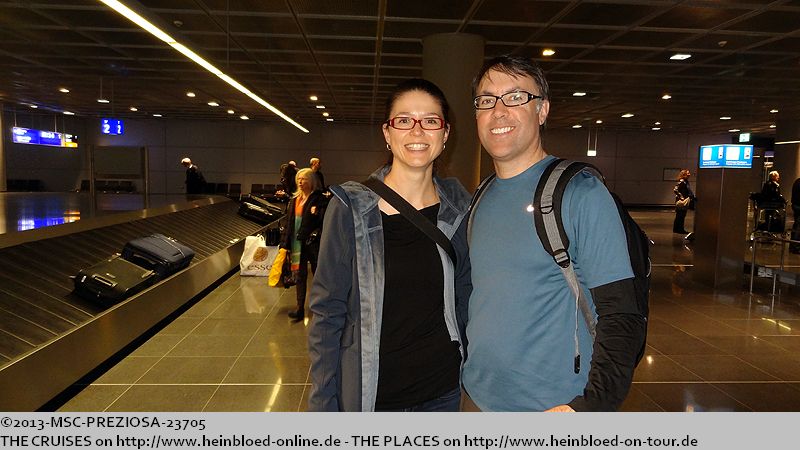 Und hier verabschieden wir uns von Richard und Mellie, die sich zurück nach Leverkusen machen. Wir sind so zeitig am Auto, dass wir sogar noch den Zug im Fernbahnhof sehen und erfahren, dass der Zugchef nett war und die Mädels mitgenommen hat. So waren alle brav am nächsten Morgen im Büro. So KÖNNTE die nächste Fahrt gemeinsam starten... aber nur wenn mein HNO-Arzt und mein Neurologe noch mit dabei wären... anders würde ich es kaum nochmals aushalten... Meine Nerven... und wann ist endlich der Tinnitus weg...
Übrigens: das war in den Tüten aus Mailand. Wozu muss man so etwas in Mailand kaufen? Sieht doch aus wie das von Adler mit Birgit Schrowange oder Poco Domän mit Daniela Katzenberger... Mein Entschluss ist gefasst: sollte ich je im Leben nochmals mit denen eine Fahrt dieser Art machen: Sie führt garantiert über Tirana (Albanien) und Teheran (Iran). Nie wieder Cannes und Mailand mit den Mädels. Und MSC wieder gerne, wenn ich abnehmen muss: 1 kg an einem Wochenende ist doch gar nicht mal so schlecht, und das ohne zu Hungern. Der Körper stellt sich automatisch auf die Nahrung bei MSC ein... Oder wenn meine Rente nicht mehr für Holland America reicht, dann ist es immer noch billiger mit MSC zu fahren, als mir ein Pflegeheim zu suchen... Oder wenn ich doch in die Verlegenheit komme, doch noch mit Kindern fahren zu müssen, weil sie ja dann kostenlos sind... Also "Sag niemals nie" heißt nichts anderes, dass ich einfach selbst entscheide, wann und ob ich wieder fahren will und dass ich ja weiss, was auf mich zukommt. Und es gibt ja Gebiete, wo meine Lieblingsgesellschaften nicht hinfahren und es wird dann vielleicht wieder MSC... Viel Schiff für wenig Geld. Aber für ein wenig mehr Geld gibt es sehr viel mehr Schiff...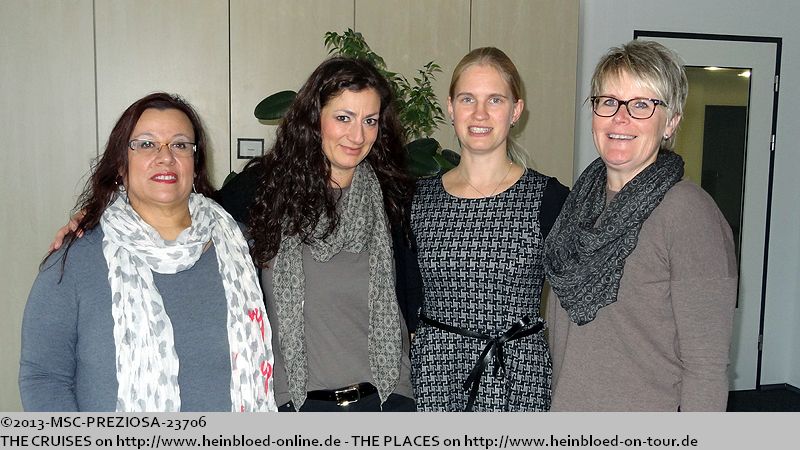 By the way: that was the contents of the Milan shopping bags. Why do they need to buy such things in Milan. Looked like the ususal chains you find in every mall... I made a decision: should I ever do such a journey again: It will go via Tirana, Albania and Tehran, Iran. Never again Cannes and Milan with the girls. And MSC again if I need to loose weight: 2 lbs. on one weekend was not so bad and without hunger. The body adjust itself for the food of MSC... And if my pension would not be enough for MSC than it would be still cheaper to sail with MSC but to pay for a nursery home... Or if the dilemma comes that I need to go with kids because they are free of charge... So "Never say never again" just means that I decide myself if and when I am coming back on MSC and I know exactly what I should expect. There are areas where my preferred lines do not go and maybe it would become again one day MSC... A lot of ship for little money but you can spend a little more money and get much more ship...